---
Mi-28NM helicopter was tested in Syrian combat in 2019. The Borey-A-class nuclear submarine of project 955A received a new concept. Ovod-class small missile ships of project 12341 are ready for an upgrade. T-80BVM tanks were for the first time supplied to the Far East. Commandos received silent ASM rifles. The troops are mastering the new hardware, the Izvestia daily writes.
---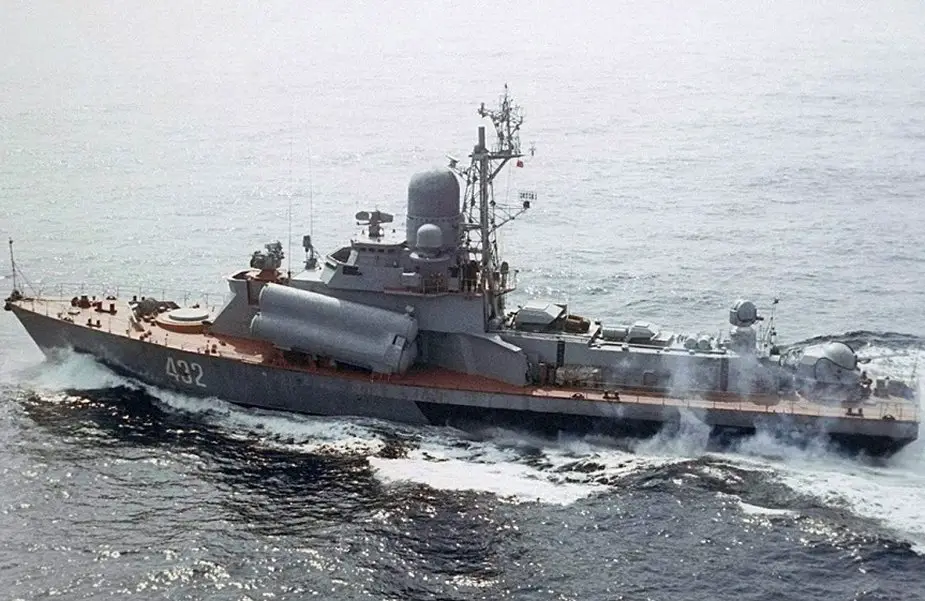 Project 1234 Ovod class corvette (Picture source: US military)
---
Project 955A SSBN received a new outlook. Knyaz Vladimir was the first one. It differs in appearance from predecessors the Yuri Dolgoruky, the Alexander Nevsky and the Vladimir Monomakh of project 955. The sub no longer has the so-called horn of the missile launch platform and overhangs in front of the tower. The bow outlines became more streamlined. The superstructure changed. Its profile narrowed to the deck on the first SSBN. The Knyaz Vladimir has a traditional appearance of the tower.
The Knyaz Oleg SSBN will also have a unique appearance. The final outlook of project 955M will be determined after comparison trials of the two submarines.
In 2019, the Navy began to upgrade small missile boats of project 12341. They got modern fire controls and efficient and powerful diesel engines. The Ovod-class warships received a new artillery gun AK-176MA and Kh-35U subsonic missiles with active homing. They can destroy targets at a distance of 260 km.
The warships have to operate in brown waters. Project 1234 ships were for the first time engaged during a conflict with Georgia. The Mirazh fired a missile and sank a Georgian speedboat on August 10, 2008.
---