a
Naval Forces News - Russia

Russian Navy Latest Buyan-M Corvette Vyshny Volochek Started Sea Trials
The latest Vyshny Volochek small missile boat of the Black Sea fleet for the first time sailed out for factory tests, fleet spokesman Vyacheslav Trukhachev said.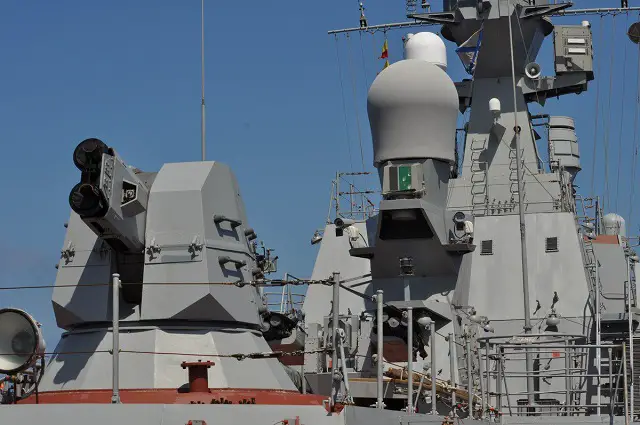 Close view of the Vyshny Volochek, the latest Buyan-M class corvette of the Russian Navy
. Russian Navy picture.
"Today the latest Vyshny Volochek small missile boat of the Black Sea fleet which has recently sailed by inland waterways from Zelenodolsk to Novorosiisk for the first time sailed out to the sea for factory trials," he said.

All equipment and constructions dismantled for towing in rivers have been mounted. Auxiliary vessels of the Novorosiisk naval base and naval aviation aircraft are ensuring the sea trials.

The Vyshny Volochek is the sixth warship of the upgraded Buyan-M series which has an increased displacement and is armed with the universal Kalibr missiles to strike at sea and coastal targets.



© Copyright 2017 TASS. All rights reserved. This material may not be published, broadcast, rewritten or redistributed.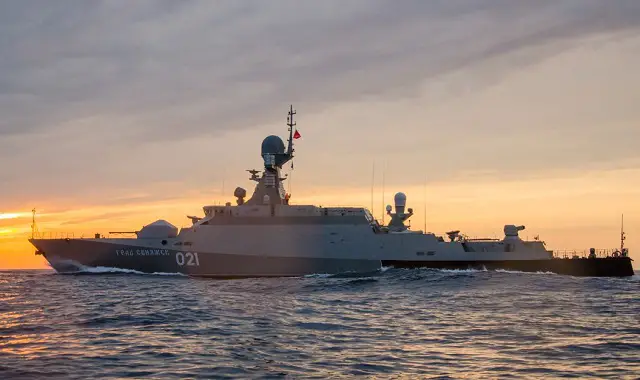 First ship of the Buyan-M class.
Comment:
The Project 21631 lead ship 'Grad Sviyazhsk' was laid down on August 29, 2010. Russia`s Navy is to receive 12 corvettes of the type.

The Project 21631 corvettes are armed with the Kalibr missile system stored in the 3S-14 universal eight-cell vertical launch system. Kalibr can strike both surface and land targets. The combatants` armament suite also features a 100 mm A-190 naval gun and an AK-630-2 Duet close-in weapon system. The ships are also fitted with 3M-47 Gibka launchers. The combatant has a length of 75 m, a displacement of 949 t, a speed of 25 knots, an endurance of 10 days, an operational range of up to 2,500 nautical miles and a crew of 52 servicemen.

The Project 21631 corvettes participated in the operation in Syria. In October-November 2015, they launched 3M-14 cruise missiles from the Caspian Sea and in August 2016 - from the Eastern Mediterranean.