a
Naval Industry News - Russia

Russia Naval Industry Able to Produce 115000-ton Aircraft Carriers by 2020
The Russian industry will be able to produce aircraft carriers with a displacement of 110-115 thousand tons by 2020, Russian Deputy Prime Minister Dmitry Rogozin told Russia 24 TV channel.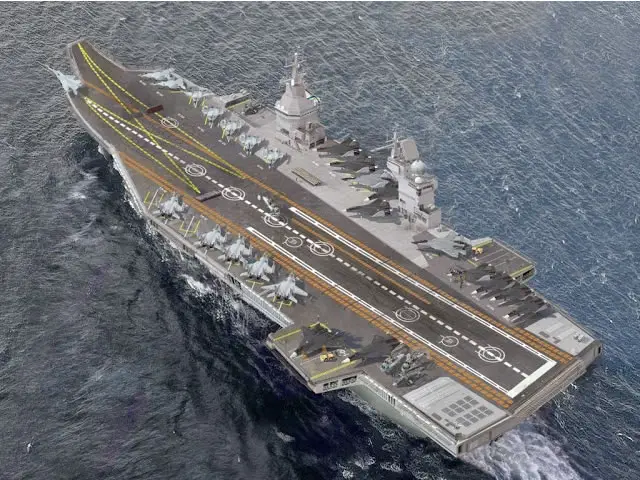 A nuclear powered Project 23000E Storm aircraft carrier may displace 80,000 to 85,000 tonnes with some 70 aircraft on board.
"We create new shipyards and build a new gigantic dry dock in the Far East. If the order is received for an aircraft carrier with a displacement of 110000-115000 tons it will be physically possible to build it beginning from 2020," he said.

The Russian aircraft carrier will be considerably less costly than US analogues, he added.
Rogozin said orders for such warships depend on the needs of the General Headquarters which determine the necessity of combat engagement of aircraft carriers.

The production facility for such warships can be Zvezda Shipyard in the Far East where a 114-meter wide dry dock is being constructed. "Now we have no limitations by the tonnage of civilian vessels and warships which we can build there," Rogozin said.

The Russian Navy earlier said it plans to get a perspective nuclear aircraft carrier by 2030. Deputy Defense Minister Yuri Borisov said the contract for the construction of a new aircraft carrier can be signed in late 2025. Russian Industry and Trade Minister Denis Manturov said the detailed design of the aircraft-carrying warship has been created and submitted to the Russian Defense Ministry.



© Copyright 2017 TASS. All rights reserved. This material may not be published, broadcast, rewritten or redistributed.