a
Naval Industry News - Russia, India

Indian Navy's Submarine Sindhuraj arrived in Russia for Refit
The Project 877EKM (Kilo-class) diesel-electric submarine Sindhuraj has arrived at the Zvezdochka Ship Repair Center (part of the United Shipbuilding Corporation) aboard the heavy-lift vessel Rolldock Storm, Zvezdochka's press service reported.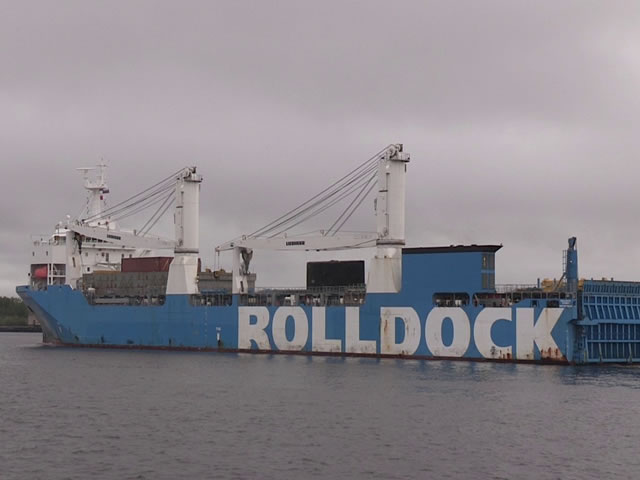 Indian Navy submarine Sindhuraj arriving in Russia aboard Rolldock Storm heavy-lift vessel.
"The transportation of the submarine began on August 4. The route ran around the southern tip of Africa across the Atlantic, Northern, Barents and White Seas, and on the afternoon of September 14 the dock vessel entered the port of Severodvinsk. The transport dock will be offloaded within the next few days. Following the border and customs inspection and priority order receiving activities, the submarine will be lifted out of the water and placed in a dock basin," the shipyard reported.

Severodvinsk shipbuilders will have to perform a second mid-life repair of the Indian submarine with life extension within a little over two years. Sindhuraj will be the seventh Project 877EKM submarine of the Indian Navy that will be repaired at the Zvezdochka shipyard.

The Sindhuraj was laid down at the Krasnoye Sormovo shipyard in Nizhny Novgorod in 1985 on order from the Government of India. In 1987, the submarine was commissioned into the Indian Navy. In 1999-2001, the Admiralty Shipyard carried out the first mid-life repair of this submarine.



© Copyright 2017 TASS. All rights reserved. This material may not be published, broadcast, rewritten or redistributed.