---
According to a press release published by Tass on April 20, 2021, the Northern Fleet is taking part in a joint command post exercise being directed by Navy Commander-in-Chief Admiral Nikolai Yevmenov.
Follow Navy Recognition on Google News at this link
---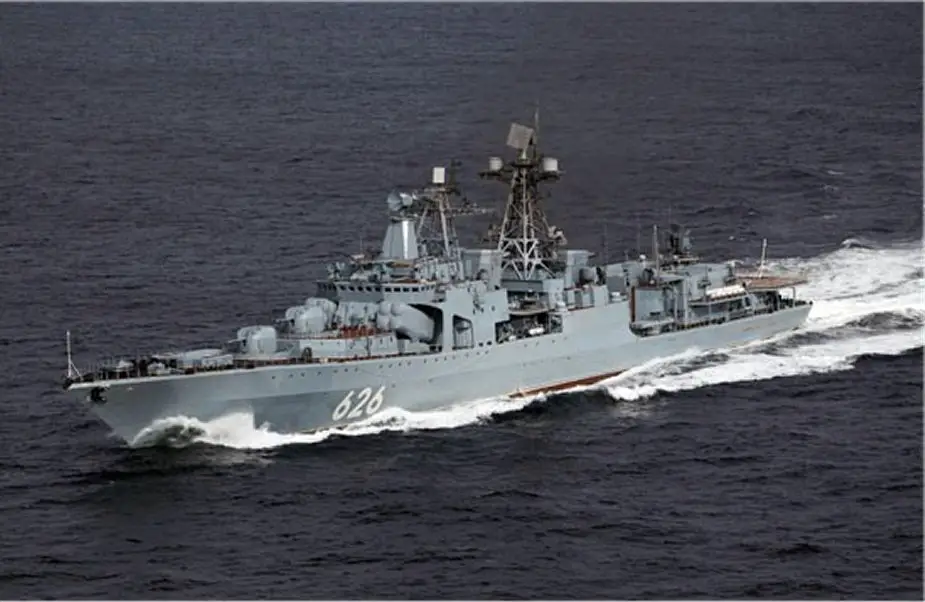 Udaloy-class destroyer Vice-Admiral Kulakov (Picture source: Russian Ministry of Defense)
---
At the initial stages of the exercise, Northern Fleet command and control bodies and units were brought to high degrees of combat readiness. Under the exercise's scenario, nuclear-powered submarines and ships of the fleet were deployed at sea. Units of the army corps headed for concentration areas. The air and air defense army started to redeploy forces to operational airfields in the Arctic and build up air defense in the region.
Nuclear-powered and diesel-electric submarines, ships of the Kola Flotilla, missile ships, support vessels, aircraft, military and special hardware of the Northern Fleet's air and air defense army will take part in various stages of the exercise.
The Northern Fleet is the fleet of the Russian Navy in the Arctic.
Fleet's headquarters and main base are located in Severomorsk, Murmansk Oblast, with secondary bases elsewhere in the greater Kola Bay area.
It differs from the Baltic and Black Sea Fleets in that it (like the Pacific Fleet) has operated nuclear-powered vessels for more than forty years. In fact, two-thirds of Russia's nuclear-powered vessels are assigned to the Northern Fleet at the Kola Peninsula. The others are based at Pacific Fleet bases near Vladivostok. The Northern Fleet is organized into departments with separate spheres of responsibility.
---