---
According to information published by the French Minister of Armed Forces on April 21, for the first time, France takes command of Standing NATO Maritime Group Two (SNMG2) as of April, 23 with Durance-class Somme.
Follow Navy Recognition on Google News at this link
---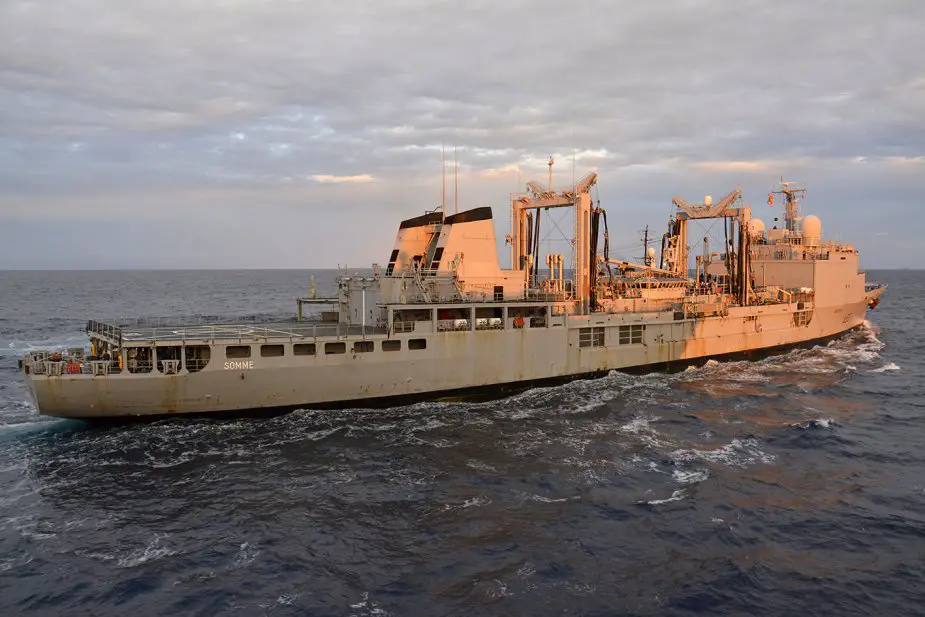 Durance-class Somme during NATO-Exercise TRIDENT JUNCTURE 2015 (Picture source: NATO)
---
SNMG2 will resume its program of activities in the Mediterranean, including participation in Dynamic Manta 2021, a major NATO anti-submarine warfare exercise, support to NATO Operation Sea Guardian as well as continued cooperation with Allied and partner navies.
SNMG2 is one of four standing forces that comprise the maritime component of the Very High Readiness Joint Task Force (VJTF), which is part of the NATO Response Force (NRF). To respond to contingency situations, additional forces can be added to these groups, with the NATO command staff on board and the ships of the Group as the nucleus, capable of providing timely support to NATO operations.
The French tanker Somme is a Durance-class command and replenishment tanker ( Bâtiment de commandement et de ravitaillement, BCR) of the French Navy.
In addition to its primary duty as a fleet tanker, Somme is configured as a flagship and has served as such in the Indian Ocean. The vessel was constructed at La Seyne, France beginning in 1985 and entered service in 1990.
Somme has a standard displacement of 7,900 t (7,800 long tons) and 18,800 t (18,500 long tons) at full load.
---