a
Naval Forces News - France
First full sequence test of French Navy's future Naval Cruise Missile (SCALP Naval) a Success
French Procurement Agency (DGA) on July 9, 2012 successfully completed the first full sequence test (from launch to target) of a SCALP Naval, French Navy's future naval cruise missile.

This was the third development test firing of the missile, conducted at the DGA site of Biscarrosse (South West France) where the "DGA missile test center" is located. This test is representative of a shot from a frigate. All objectives were met, including the validation of the terminal phase with autonomous guidance by infrared scene recognition, which provides highly accurate impacts. SCALP Naval cruise missiles will be deployed onboard multi-mission frigates (FREMM) in 2014 and Barracuda SSN submarines in 2017.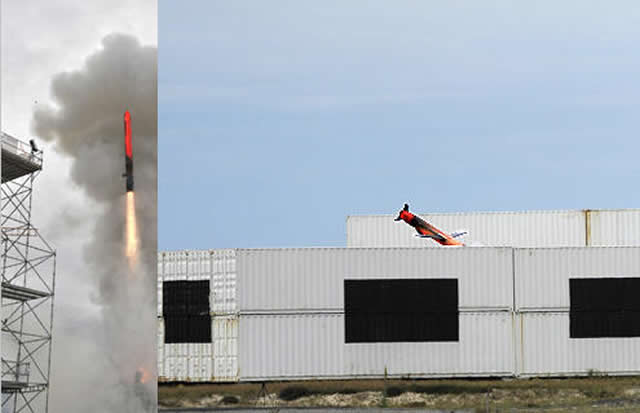 SCALP Naval third test
(Picture: DGA)
With a range of several hundred kilometers, SCALP Naval is intended to strike targets in the depth of enemy territory. It is complementary to the Airborne Scalp cruise missile form which it is derived. Deployed on warships positioned off enemy coasts in international waters, ostensibly (frigates) or discretely (submarines), SCALP Naval is the perfect weapon when the mission involves destruction of high strategic value targets.