a
Naval Forces News - Russia
India Navy Receives Second Russia-Built Krivak IV Stealth Missile Frigate (Project 1135.6)
The second of three stealth frigates that Russia builds for India at the Yantar Shipyard in Russia's Baltic exclave of Kaliningrad arrived at the port of Mumbai, an Indian Defense Ministry source said on Sunday.

The source did not specify whether an official ceremony of the frigate's reception would be held.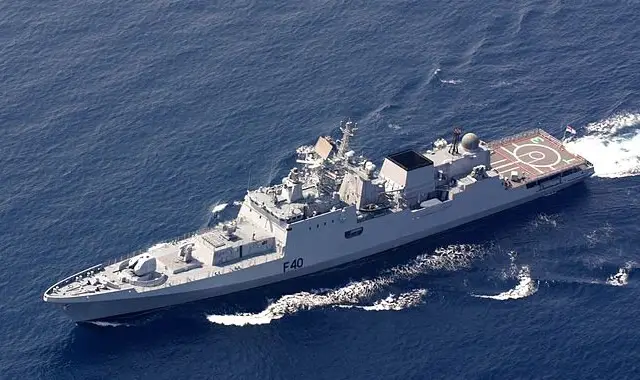 INS Talwar (Indian Navy)
(Picture: M. Mazumdar/ Bharat-Rakshak)
Russia and India signed a $1.6 billion contract on construction of three modified Krivak III class (also known as Talwar class) guided missile frigates for India in 2006. The first frigate, INS Teg, joined the Indian Navy on April 27.
The second frigate, The Tarkash, was commissioned on November 9 and sailed from Baltiysk to India on November 17.
The last in the series of three frigates, The Trikand, currently undergoes dock trials and after it completes sea trials in the Baltic Sea will join the Indian Navy in the summer of 2013.
The new frigates are each armed with eight BrahMos supersonic cruise missiles.
They are also equipped with a 100-mm gun, a Shtil surface-to-air missile system,
two Kashtan air-defense gun/missile systems
, two twin 533-mm torpedo launchers, and an antisubmarine warfare (ASW) helicopter.
Russia previously built three Talwar class frigates for India - INS Talwar (Sword), INS Trishul (Trident), and INS Tabar (Axe).