---
Russia and the Philippines have discussed modernization of the Philippine Navy (PN) in the field of training, maintenance and acquisition, according to the state-run Philippine News Agency (PNA).
---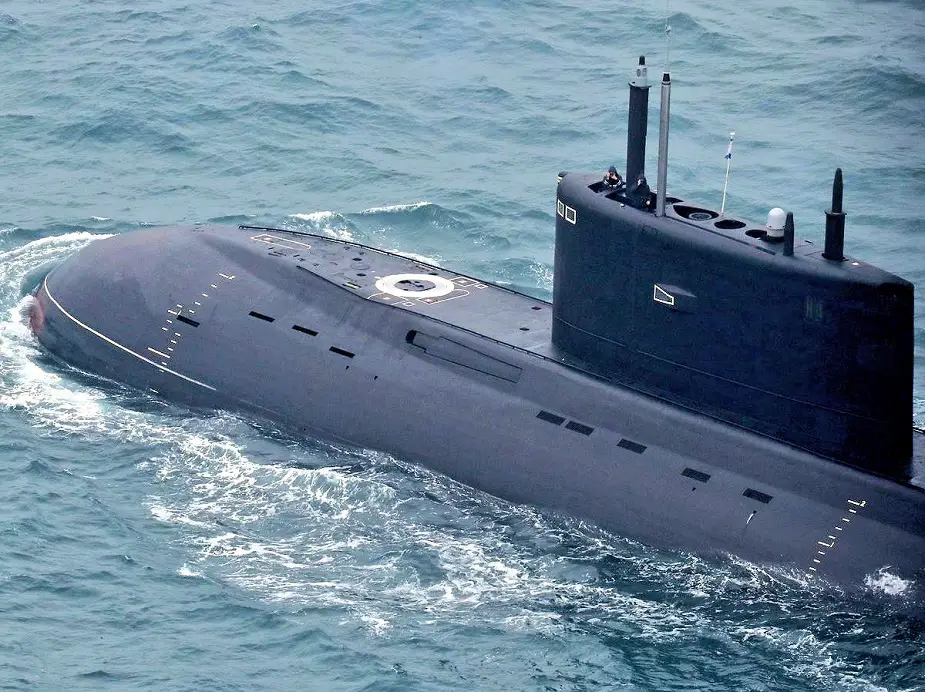 A Project 636.3 submarine of the Russian Black Sea Fleet transiting in the Dutch EEZ. Royal Netherlands Navy picture.

---
"The Russian Navy Commander-in-Chief Admiral mentioned support to the PN in the course of his meeting with the service's Flag-Officer-in-Command Vice Admiral Robert Empedrad on July 29 in Saint Petersburg during the celebration of the Russian Navy Day. The draft memorandum of understanding for enhancing of security cooperation was discussed also," PNA quoted the official spokesperson for the PN Commander Jonathan Zata as saying.
Zata added Russia and the Philippines had also discussed cooperation in terms of potential acquisition of submarines by Manila during the abovementioned meeting. "Commander-in-Chief of the Russian Navy demonstrated his willingness to support the upgrade program of the PN ... namely, the submarine acquisition project," the spokesperson said.
Manila is considering the procurement of the Russian-made Project 636 Varshavyanka (NATO reporting name: Improved Kilo-class) diesel-electric submarines.
---
© Copyright 2018 TASS. All rights reserved. This material may not be published, broadcast, rewritten or redistributed.
---