---
The first upgraded Ka-27M helicopter has arrived at the airbase of the Baltic fleet aviation in Kaliningrad region, fleet spokesperson Roman Martov told TASS.
---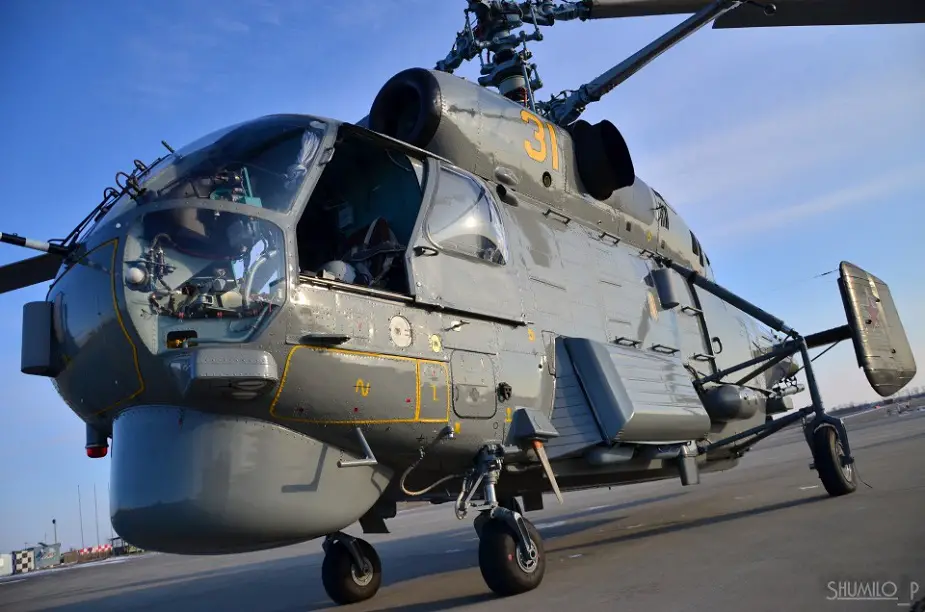 A Ka-27M maritime helicopter, upgraded variant of Ka-27PL of the Russian Navy. Picture by Paul Shumilo.
---
"After the necessary preparatory events the pilots will begin test flights on upgraded Ka-27M helicopters with landing on warships," he said adding the pilots and engineers had been already retrained in the naval aviation center in Yeisk.

The helicopters have been modernized by the Kumertau aircraft works of the Russian Helicopters Holding. The upgrade improved combat capabilities also in transmitting real-time information to ground and seaborne command posts and other helicopters.

Multirole Ka-27 helicopters of various modifications comprise the backbone of seaborne helicopter forces of the Russian Navy. They engage in air reconnaissance at sea, antisubmarine protection of warship groups, search, detection, tracking and destruction of submarines and surface warships, search and rescue of flying craft, ships and vessels in distress, as well as in transportation to facilitate operations of warships.
---
© Copyright 2018 TASS. All rights reserved. This material may not be published, broadcast, rewritten or redistributed.
---
Comments by Navy Recognition
Scope of the modernization includes Phazotron-NIIR Boomerang combat system coupled with the new FHA active phased array radar, the new Kema sonobuoy system with RGB-16MK sonobuoys, upgraded dipping sonar, new MMS-27 fixed magnetic anomaly detector, upgraded ESM, datalink and signals intelligence systems. Ka-27M deliveries to Pacific and Northern fleets will follow.
---