---
Pictures emerged last month (December 2017) showing for the first time some H-6G bombers of the People's Liberation Army Navy Air Force (PLANAF or Chinese naval aviation) fitted with Electronic Countermeasures (ECM) pods.
---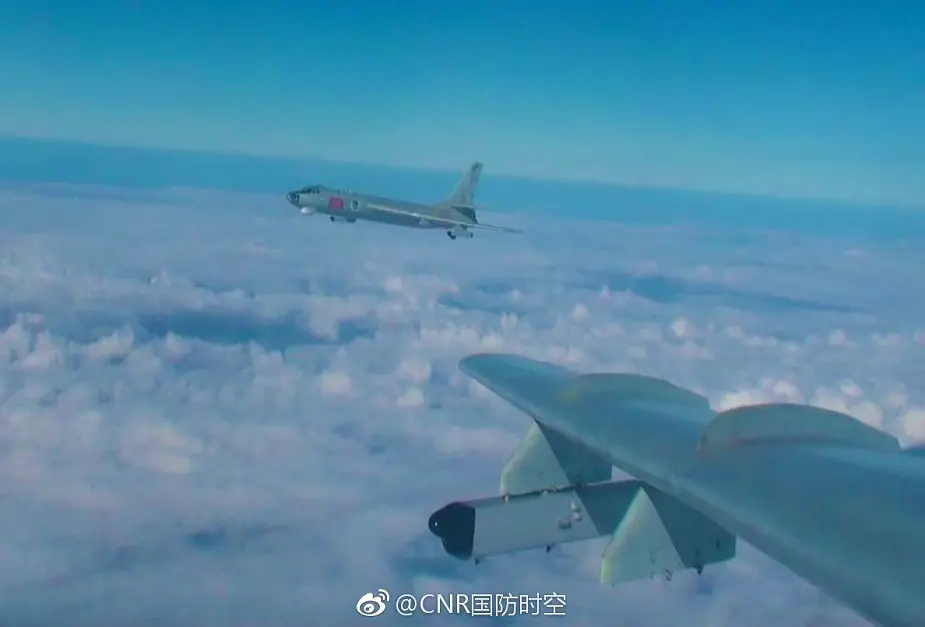 H-6G bombers of the PLANAF South Sea Fleet seen with ECM pods fitted on underwing pylons. These pods have been fitted on JH-7 fighters a couple years ago.

---
It was the first time the bomber played "a supporting role in the electronic warfare," according to Military Time, a China Central Television CCTV military program which aired on Saturday. The modified H-6G fitted with ECM pods can engage in combat missions using electronic jamming, suppression, and anti-radiation, the program said.
"The main role of the electronic fighters is to obstruct the enemies' electronic jamming devices - for example, radar, to temporarily or permanently, if powerful enough, cover the surveillance devices and to hide our combat platforms' track," Song Zhongping, a military expert and TV commentator, told the Global Times.
Song added that "the H-6G electronic warfare aircraft boasts of high electronic jamming power and can cover relatively bigger combat areas such as the South China Sea and East China Sea."
China has developed advanced and standardized ECM pods to modify multiple types of fighter jets for such combat requirements, such as the J-15 type fighter jets. Using the ECM pods in fighters is the most efficient and effective way, Song noted.
It has to noted however that these pods primary roles, which have already been fitted on JH-7 fighters a couple years ago, may be more about self protection rather than offensive ECM tasks.
---