a
Naval Forces News - New Zealand
Royal New Zealand Navy selects KONGSBERGs Penguin anti-ship missile for Seasprite helicopters
KONGSBERG has signed a contract with the New Zealand Defence Force for the delivery of Penguin Mk 2 Mod 7 anti-ship missiles and associated equipment. The missiles will be deployed on the Royal New Zealand Navy new Kaman SH-2G Super Seasprite maritime helicopters.
A Royal New Zealand Navy SH-2G Sea Sprite
(U.S. Navy photo by Mass Communication Specialist 3rd Class Justin R. Blake/Released)
"This contract strongly confirms the Penguin missile's position as the leading missile within its segment. The contract is for a limited number of missiles, however it is considered an important upgrade of New Zealand's navy," says Pål Bratlie, EVP Kongsberg Defence Systems.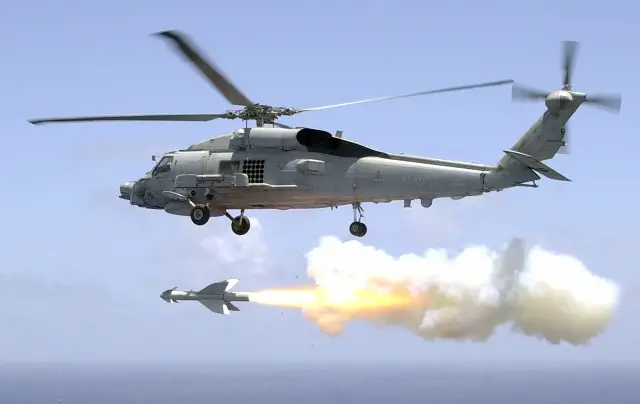 AGM-119 Penguin anti-ship missilefired from an SH-60B Sea Hawk helicopter.
U.S. Navy photo by Photographers Mate 2nd Class Lisa Aman. (RELEASED)