a
Naval Forces News - USA
US Navy orders 200 AGM-154C-1 Joint Standoff Weapons (JSOWs) from Raytheon
Raytheon Company received an $80.5 million modification to a previously awarded firm-fixed-price contract for the procurement of 200 full rate production Lot 10 AGM-154C-1 Joint Standoff Weapons (JSOWs). The contract also includes associated support equipment and one performance characterization test.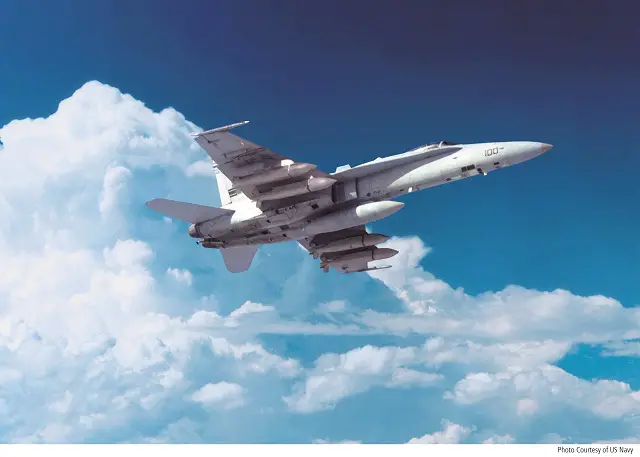 US Navy F-18 with JSOW
(Picture: Raytheon)
The JSOW C-1 is designed to provide fleet forces with the capability and flexibility to engage moving maritime targets, while retaining its robust capability against stationary land targets. The weapon is a modification to the existing JSOW C, which adds a weapon datalink radio and modified seeker software to increase capability for the anti-surface warfare mission.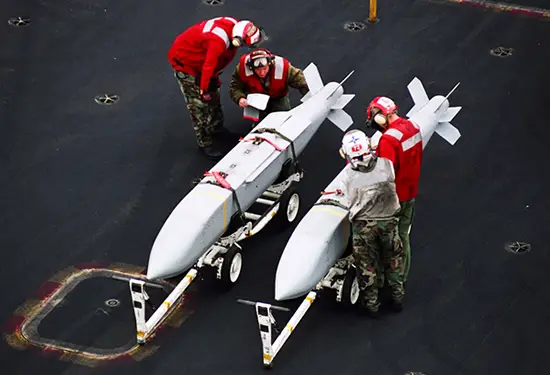 JSOW is a family of affordable, air-to-ground weapons that employ an integrated GPS- inertial navigation system.
(Picture: Raytheon)
About the Joint Standoff Weapon
JSOW is a family of low-cost, air-to-ground weapons that employ an integrated GPS-inertial navigation system and terminal imaging infrared seeker. JSOW C-1 adds the two-way Strike Common Weapon Datalink to the combat-proven weapon, enabling a moving maritime target capability.

» JSOW C-1 is the world's first network-enabled weapon with a range of more than 100 kilometers.
» The U.S. Navy's first two JSOW C-1 free-flight tests also resulted in direct hits on their moving ship targets.
» Raytheon is using company funding to develop a powered version of the JSOW that will have the potential to engage targets at more than 250 nautical miles.