a
Naval Forces News - Brazil, France
Navy of Brazil May Have Purchased Former French Navy Foudre class LPD Siroco

According to reliable French naval news website
Corlobe
, the Brazilian press is reporting that Marinha do Brasil (Brazilian Navy) would have purchased the former French Navy Foudre class LPD
Siroco.
The amphibious vessel would be renamed
Bahia
with hull number G40.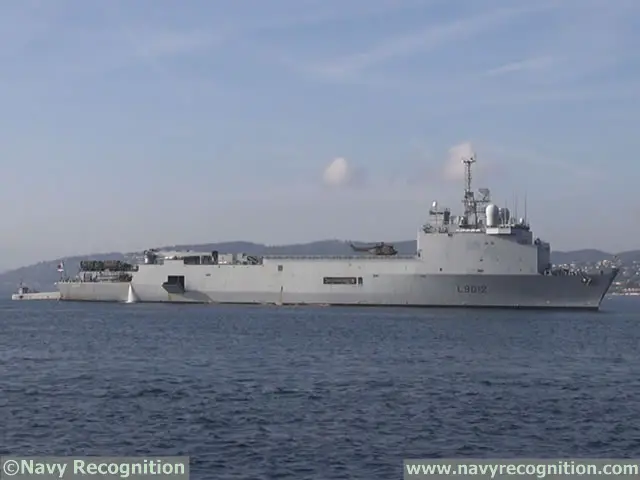 The Siroco is pictured here with a Puma type helicopter on deck and landing craft coming out of the well deck. October 2014 picture.
As we recently reported
, the Portuguese Navy was interested in the Siroco for some time but ultimately cancelled its procurement plan because of incompatibilities between the French vessel and Portugal's EH101 Merlin helicopters. Brazil would not have these issues because its naval forces operate UH-14 Super Puma, UH-15 Super Cougar, UH-12/13 Squirell and is currently taking delivery of
Caracal
. These are all compatible with the Siroco.
The
Siroco
is the second Foudre class LPD. Head of class
Foudre
was sold to Chile in late 2011. The Siroco was decommissioned from French Navy service in July 2015. Launched in 1996, the vessel is still relatively recent and modern. A delegation from the Brazilian Navy conducted an evaluation of the ship in December 2014.
Displacing 12,000 tonnes, Foudre class LPD can accommodate 4 helicopters (Puma type as used by French forces), 4 landing craft and 450 soldiers (900 for a short cruise) in addition to her crew.
Contacted by
Navy Recognition
French Navy spokespersons were not available to comment at time of publishing.