a
Naval Forces News - Brazil
Brazilian Navy Took Delivery of Two Sikorsky S-70B Seahawk Maritime Helicopters
The Marinha do Brasil (Brazilian Navy) took delivery of two Sikorsky S-70B Seahawk maritime helicopters (local designation: SH-16) during a ceremony at the Sikorsky plant in Florida, USA. Ordered during the Paris Air Show in 2011 via the Foreign Military Sales (FMS) process, these helicopters are intended to replace the SH-3A Sea Kings.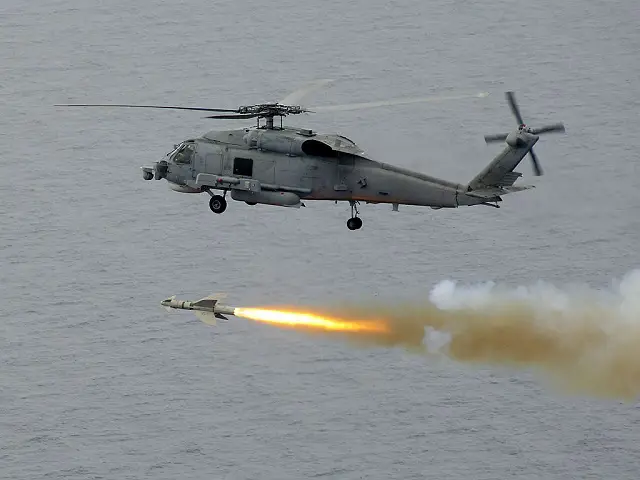 Pengun anti-ship missile fired from an S-70B Seahawk helicopter

In 2010, the Brazilian Navy contracted for four S-70B aircraft, also through the FMS system, with deliveries starting in December 2011 and continuing through the end of the First Quarter of 2012. All 6 Brazilian Navy S-70Bs are based at the Naval Air Station São Pedro da Aldea, near Rio de Janeiro in the HS-1 squadron specialized in anti-submarine warfare, anti anti-surface warfare and search and rescue missions.

Brazilian Navy S-70B Seahawks are multi-role and specifically equipped to deploy the Kongsberg AGM-119 Penguin MK3 littoral anti-ship missile.