a
Naval Forces News - New Zealand
New Zealand Signed Contract with Boeing for P-3K2 Orion MPA Modernisation
New Zealand Defence Minister Gerry Brownlee welcomed the signing of a contract to upgrade the Royal New Zealand Air Force Underwater, Intelligence, Surveillance and Reconnaissance capability: Six P-3K2 Orion maritime patrol aircraft with Boeing for a total of $36 million.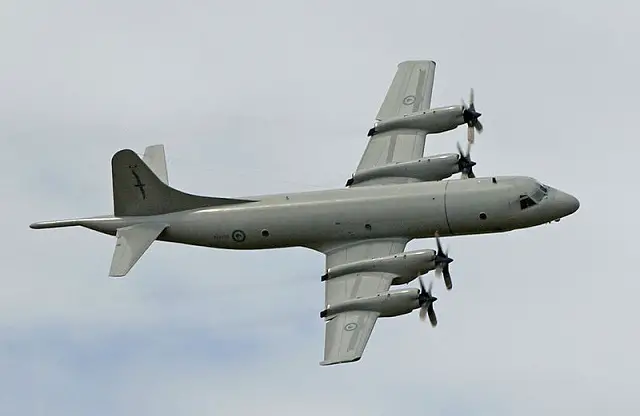 RNZAF P-3K2 Orion. Picture: New Zealand Defence Force
Mr Brownlee says having an underwater surveillance capability deters interference with the sea lines of communication that New Zealand and many of its friends rely on for trade purposes.

"Knowing what is happening underwater is integral to monitoring submarine activity," Mr Brownlee says.

"This is particularly important in the Asia-Pacific region which is home to two-thirds of the world's submarines. The current Orion systems are old and have become less reliable."

The Airborne Surveillance and Response Force (ASRF) is provided by No. 5 Squadron RNZAF. The Squadron is equipped with a total of six Orion aircraft, each having undergone various airframe and mission system upgrades. The P-3K2 provides airborne surveillance and reconnaissance of New Zealand's areas of economic interest, exclusive economic zone, the South Pacific, and the Southern Ocean including Antarctica in support of the Commission for the Conservation of Antarctic Marine Living Resources.

The recently released 2016 Defence White Paper confirmed the importance of the New Zealand Defence Force having capabilities to cope with the realities of a complex and changing strategic environment, and to enable it to operate across a broad spectrum of geographic and operating environments.

Work is already underway within Defence on the Future Air Surveillance Capability project which will select a replacement for the Orion aircraft, which is due to retire from service in the mid-2020s.