a
Naval Forces News - Russia
Russian Navy Chief Attended Mistral Keel Laying Ceremony at STX Shipyard in France

The Commander of the Russian Navy, Admiral Viktor Chirkov, will attend an official keel laying ceremony on Friday for the first
Mistral-class amphibious assault ship
being built at a French shipyard for Russia. Construction of the warship, named Vladivostok, began last year at the STX shipyard in St. Nazaire, after Russia made an advance payment as part of the 1.2-billion euro deal for two French-built Mistral vessels, which was signed in June 2011.
The ceremony on Friday involved the placement of the first bow section into a dry dock. The Russian Embassy in France has confirmed the event took place.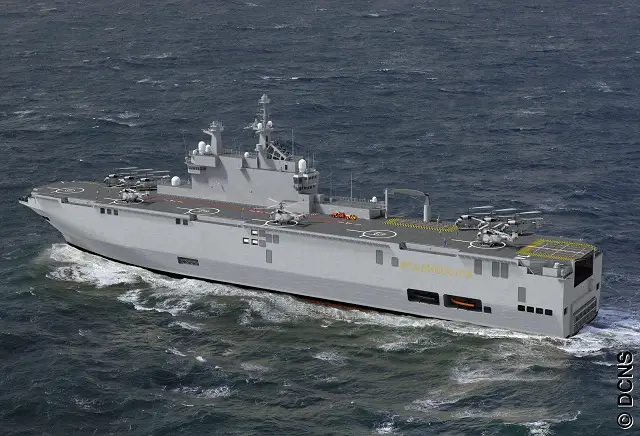 DCNS is supplying two BPC-type projection and command vessels to Russia under a contract that came into effect at the end of 2011.

Similar in size to the French Mistral class, the Russian Navy version (Vladivostok class) will receive only minor modifications, including an increased hangar height to accomodate Kamov helicopters, reinforced hull to operate in Arctic zones, specific warming devices on deck, russian weapons (AK-630M, 3M-47 Gibka and MPTU) and systems.