a
LIMA 2013 Daily News - DCNS at LIMA 2013
DCNS at LIMA, the Langkawi International Maritime & Aerospace Exhibition, Malaysia
DCNS is a world leader for value-added naval defence systems. As a naval prime contractor, systems integrator and shipbuilder, DCNS combines resources and expertise spanning the naval defence value chain and entire system lifecycles. DCNS delivers innovative solutions from integrated warships to strategic systems, equipment, services and new energy solutions.

The DCNS stand at Langkawi showcases: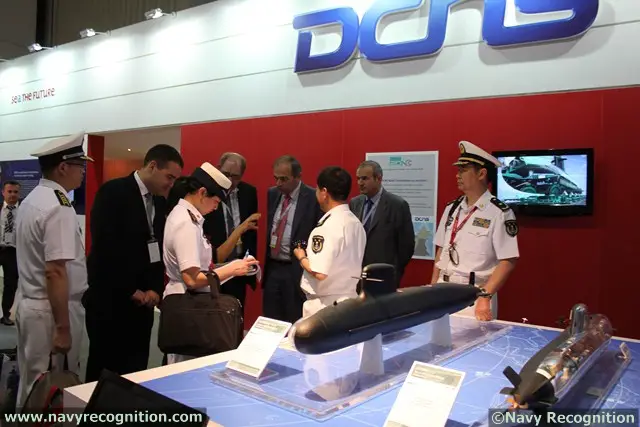 Scorpene and Andrasta submarine models attracting official delegations' interest during LIMA 2013
- The Scorpene medium-size submarines, already chosen by the Royal Malaysian Navy, represent the state-of-the-art in submarine design and construction and benefit from the latest technologies developed for nuclear-powered classes operated by the French Navy, particularly as regards acoustic discretion and combat system performance.

- The Andrasta, a compact submarine designed for navies needing a submarine optimised for littoral missions whilst maintaining the necessary strike force to protect national interests and to enforce sovereignty in blue waters.

Global services solutions and a local presence
The whole range of services proposed by DCNS in naval bases and shipyards from design, engineering, construction and operation to maintenance. DCNS offers this complete set of solutions in cooperation with Navies and local suppliers, through trainings and technology transfer programs. Furthermore, DCNS provides a wide range of support services during the entire lifecycle of surface ships and submarines in order to support Navies in maintaining and expanding their self-sufficiency.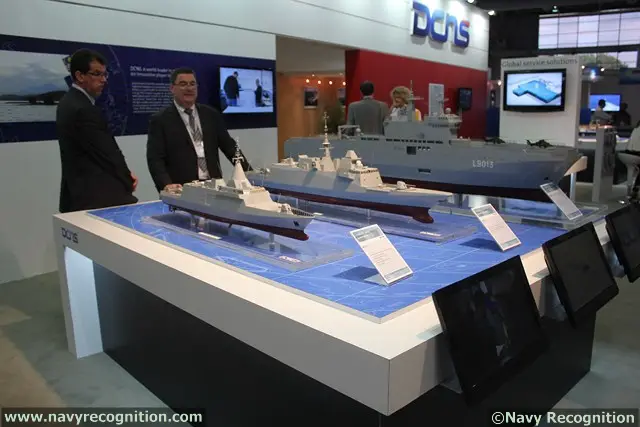 Surface Ships on display at DCNS stand during LIMA 2013
A wide range of expertise in surface ships
- The Mistral LHD is a multipurpose surface vessel designed to cover a broad spectrum of missions, including amphibious operations, crisis management, airborne operations, operational command, operational transport, healthcare support, humanitarian operations and freight transport.
- The FREMM multimission frigate combines the latest technologies developed by the DCNS group. FREMM frigates are among the most technologically advanced and competitively priced on the world market.
- The Gowind® Combat is a multi-mission corvette (100 metres, over 2,000 tonnes). A fully militarised platform, she has a comprehensive Mission Management System for full-scale multi-threat missions, including a complete ASW suite with towed array sonar and improved stealth and survivability.

Visit DCNS during LIMA'13 on stand C1137