a
PACIFIC 2015 Show News - US Pavillion
US Presence at PACIFIC 2015 to Feature Innovative Maritime Technologies, Equipment, Products...

Looking to capitalize on a wave of modernization and spending, U.S. companies competing for naval security and maritime defense business in the Asia-Pacific market will showcase their innovative technologies, equipment, products and services at the PACIFIC 2015 International Maritime Exposition, October 6-8 in Sydney, Australia. The show is the most comprehensive of its type in the region, and is expected to draw more than 10,000 visitors, including 52 official delegations from 45 nations.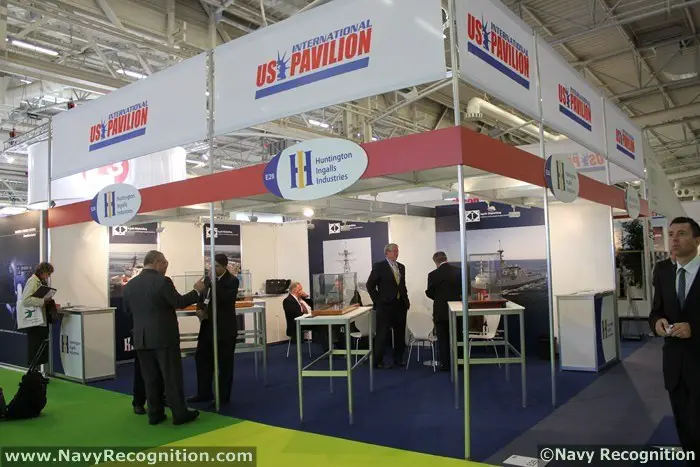 U.S. International Pavilion will help exhibitors gain greater access to region's buyers and decision-makers
The U.S. presence at PACIFIC 2015 is being organized by Kallman Worldwide, Inc., the official U.S. Representative of the show, in coordination with numerous government agencies, including the U.S. Commercial Service. The centerpiece of the national effort is the 1,000-plus sqm U.S. International Pavilion, a destination for buyers looking for an efficient way to meet a critical mass of U.S. suppliers, and an on-site business hub for U.S. exhibitors looking to maximize their exposure and time at the event.

"When U.S. companies commit to exhibit at PACIFIC 2015, they're saying they believe in the power of this event to attract real business prospects and customers," said Kallman Worldwide President and CEO, Tom Kallman. "As the organizer of the U.S International Pavilion, our team is proud to help our exhibitors capitalize on this influential international business opportunity to grow their share of this important market, and further extend our nation's global maritime leadership."

The 19 U.S. maritime defense and commercial shipping companies participating in the U.S. International Pavilion at PACIFIC 2015 represent a cross-section of leading suppliers looking for new export opportunities and to strengthen regional business relationships. For example:
• Raytheon Missile Systems will be available during the show to have discussions on Naval Effector solutions for current and future ship building opportunities. Raytheon Integrated Defense Systems will be available for discussions on Global Ship Integration.
• Specialty Systems, Inc. and RF Products are teaming to provide radio communications systems for the Royal Australian Navy ANZAC fleet, and will be conducting a demonstration of capabilities included on those ships at the show.
• Energy Focus, Inc. will showcase its latest LED technologies. The company is the only American manufacturer of military specification LED lamps that has been qualified as a supplier to the U.S. Navy. The company recently supplied the Royal Australian Navy with the same solid-state, energysaving lighting solutions.
• GE Marine (NYSE: GE) gas turbines, diesel engines, integrated full electric propulsion and hybrid auxiliary propulsion solutions are ideal for future Australian programs such as the SEA 5000 frigate, support ship and Antarctic research vessel. As a long-standing supplier to the Royal Australian Navy, GE ensures optimum readiness by providing predictable maintenance costs and lower total cost of ownership on RAN's gas turbine fleet.