a
Naval Forces News - USA, UK
U.S. Navy Orders 214 Tomahawk Block IV Cruise Missiles & Spares for Royal Navy From Raytheon
Raytheon Co., Tucson, Arizona, is being awarded a $303,749,820 firm-fixed-price contract for the procurement of 214 Tomahawk Block IV All-Up-Round vertical launch system missiles and spares. 214 missiles and spares for the U.S. Navy and spares for the government of the United Kingdom.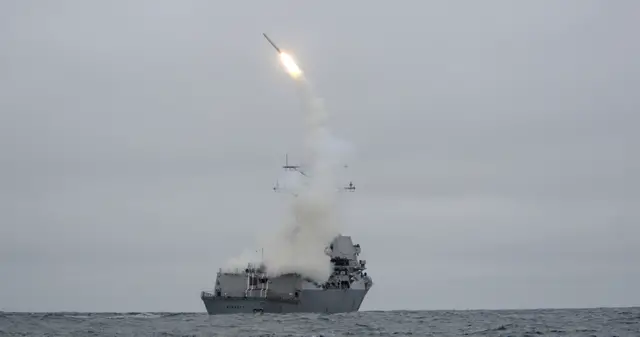 PACIFIC OCEAN (June 23, 2010) A Tomahawk missile begins its tip-over phase of flight after being launched from the guided-missile destroyer USS Sterett (DDG 104) (U.S. Navy photo by Mass Communication Specialist 1st Class Carmichael Yepez/Released)
About Tomahawk Block IV
With a range of approximately 1,000 statute miles, the Tomahawk Block IV missile is a surface- and submarine-launched, precision strike, stand-off weapon. Tomahawk is designed for long-range precision strike missions against high-value and heavily defended targets. More than 2,000 Tomahawks have been employed in combat. More than 500 Tomahawk flight and production validation tests have been completed. The missile is integrated on all major U.S. surface combatants, as well as U.S. and U.K. sub-surface platforms, including the Los Angeles, Virginia, Ohio, Astute and Trafalgar class submarines.
Tomahawk video from Sea Air Space 2016