a
Naval Forces News - Russia
Russian Navy's Black Sea Fleet to receive two frigates and two submarines in 2016
This year, the Russian Navy's Black Sea Fleet is to take delivery of two Project 11356 frigates (NATO reporting name: Krivak V-class) and two Project 636.6 (Improved Kilo-class) diesel-electric submarines, Fleet Commander Alexander Vitko told journalists on Wednesday.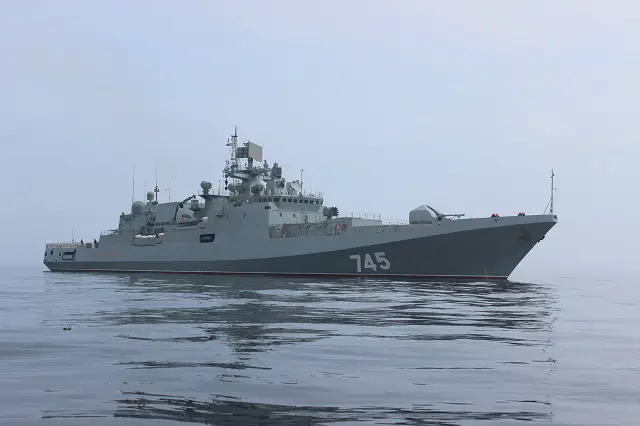 The Admiral Grigorovich class is the latest class of frigates ordered by the Russian Navy for the Black Sea Fleet. Picture: Yantar Shipyard

"We are expecting two patrol ships and two submarines. Some of the crews are already receiving training while the ships are being completed; the fleet's modernization program is progressing despite the [West-imposed] sanction and other difficulties," Vitko said.

According to the fleet commander, Russian-built warships will be unveiled in 2016, during the celebration of the Navy Day, along with the Soviet-built ones. "While we used to speak about new ships as something from the distant future, they are out present now and, truth be told, we are experiencing difficulties with recruiting crews for the ships. For this reason, we are holding the Join the Navy campaign today," Vitko noted. "We will receive even more ships in 2017."

© Copyright 2015 TASS. All rights reserved. This material may not be published, broadcast, rewritten or redistributed.