a
Naval Forces News - Russia
Russian Navy Aircraft Carrier Admiral Kuznetsov Takes Part in Air Defense Drills in Barents Sea
Russia's sole aircraft carrier, the Admiral Kuznetsov, is currently taking part in air defense exercise in the Barents Sea, Russian Northern Fleet spokesman Vadim Serga told TASS.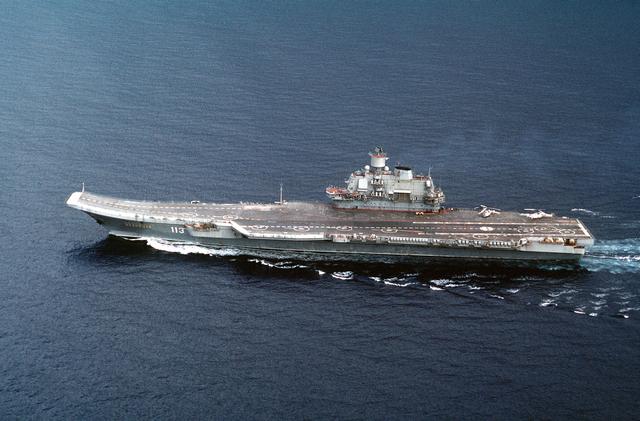 Russian Navy's sole aircraft carrier the Admiral Kuznetsov
(picture: US DoD)
"The ship's crew practiced repelling a simulated enemy's air attacks and using artillery guns and air defense missile systems to hit simulated aerial targets," the spokesman said.

According to Serga, the ship passed several days in the Barents Sea. During this period, the ship's crew practiced cohesion with antisubmarine warfare planes of the Northern Fleet's 45th Air and Air Defense Army to carry out combat training exercises using radars.

The aircraft carrier also practiced joint maneuvering with ships of Russia's Kola Flotilla.

© Copyright 2016 TASS. All rights reserved. This material may not be published, broadcast, rewritten or redistributed.