a
Naval Defense Industry News - USA
Rockwell Collins awarded $27 million to activate U.S. Navy P-8A radio components depot capability
Rockwell Collins was awarded $27 million to activate a depot capability for the U.S. Navy P-8A Poseidon aircraft HF-121C radios and miscellaneous components. Under contract through 2020, establishing this depot capability creates military jobs, reduces the repair pipeline and improves availability of aircraft.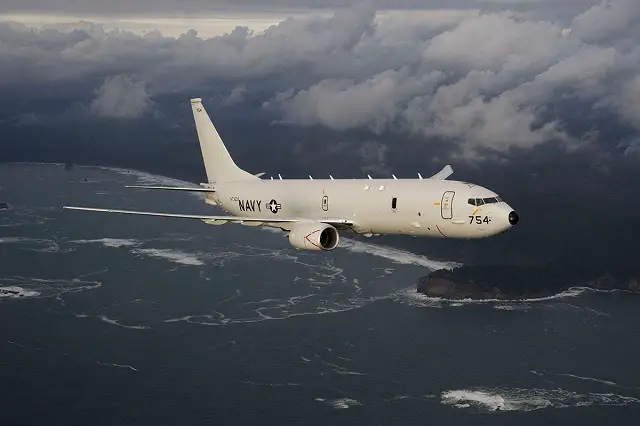 P-8A Poseidon MPA. US Navy picture.
"Establishing a depot capability allows our customers to service their own equipment and shorten turnaround time," said Thierry Tosi, vice president and general manager, Service Solutions for Rockwell Collins. "In addition, the capability allows for enhanced mission readiness and support to the warfighter."

Delivered in a three-phased approach, the P-8A Poseidon radio component depot capability initially began with an assessment to determine the necessary requirements. The partnership is currently in an activation stage, or the second phase, which involves the knowledge and tools transfer to support the radio components to U.S. Navy personnel. Phase three involves a sustainment plan and likely a public-private partnership.

The HF-121C airborne high frequency (HF) communication system is designed for HF applications requiring voice and data operations at 400W transmit power. The HF-121C and other radio components provide maximum performance to the P-8A Poseidon, allowing for fast and secure data transfer, making it a critical onboard capability.

Work will be performed at the Naval Air Station's Fleet Readiness Center Southwest in North Island, California.