a
Naval Industry News - Russia
Russia to Launch Second Project 18280 Intelligence Ship Ivan Khurs in 2017
The Project 18280 intelligence ship Ivan Khurs will be floated out in 2017 rather than in the fourth quarter of 2016 as it was reported earlier, spokeswoman for Russia's Northern Shipyard Olga Danilevskaya said. Danilevskaya made this statement in an interview with the Flotprom online media organization.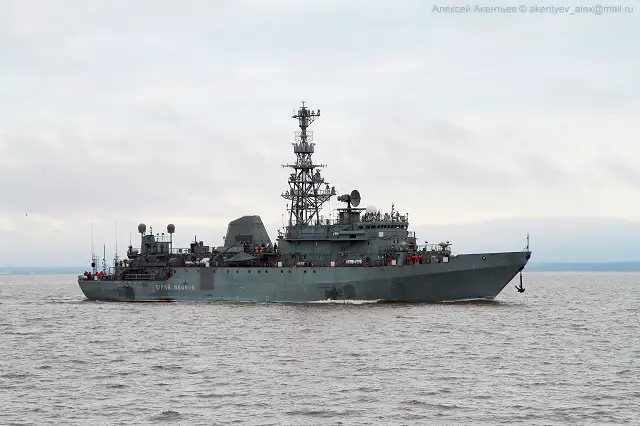 The first Project 18280 intelligence ship Yury Ivanov of the Russian Navy. Picture: Alex Akentev
"We have taken into account a number of observations made by the crew of the lead vessel Yuri Ivanov. Work has been carried out to improve the vessel's habitability and ergonomics. No serious modifications have been introduced to its design," the spokeswoman said.

No work is being carried out at the Northern Shipyard now to build the subsequent Project 18280 vessels that have been reported by media outlets.

The communications vessel Ivan Khurs is expected to be delivered to Russia's Pacific Fleet. The Project 18280 communications ship is designed to ensure communications, command and control the fleet and conduct reconnaissance. The intelligence ship has a displacement of about 4,000 tons, a speed of up to 20 knots and endurance of 8,000 miles. The ship's crew totals 120.

The first Project 18280 communications ship Yuri Ivanov was delivered to Russia's Navy in late 2014.



© Copyright 2016 TASS. All rights reserved. This material may not be published, broadcast, rewritten or redistributed.