a
Naval Aviation News - Russia
Russian Navy Naval Aviation to Receive Six New Su-30SM Fighters and Two Il-38 MPA by Year End
The seaborne aviation of the Russian Navy will receive some two dozen aircraft and helicopters, including six multipurpose Su-30SM fighter jets and two Il-38 anti-submarine aircraft in November-December, Russian Navy Commander-in-Chief Vladimir Korolev told a meeting of the military council.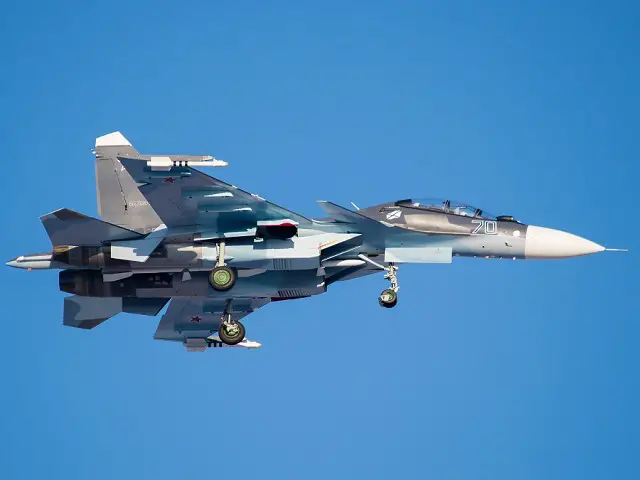 The latest

Su-30SM

(with

blue number "70"), built

at the Irkutsk

Aviation Plant

for the naval aviation of the Russian Navy

conducting its first

flight. Picture taken on November 15 by Alexei Korshunov / CAS / forums.airforce.ru
"In the course of rearmament of the seaborne aviation it received a major number of modern hardware and weapons. By the end of the year it will get another six Su-30SM jets, two Il-39 aircraft and ten helicopters of various modifications," he said.


The commander-in-chief recalled that this year construction was launched of the Perm nuclear submarine with missile and torpedo armaments of project 885, corvette Rezky of project 20380, corvette Derzky of project 20386, small missile boats Shkvall, Storm, Cyclone of project 22800, patrol ship Sergei Kotov of project 22160. In December the keel of the Prince Pozharsky nuclear submarine with ballistic missiles of project 955A is to be laid.
© Copyright 2016 TASS. All rights reserved. This material may not be published, broadcast, rewritten or redistributed.