a
Naval Industry News - Turkey
STM Fast Attack Craft "FAC-55" About to Sail the World Seas
Innovatively designed, Fast Attack Craft, 'FAC-55', was introduced by STM in Qatar and Azerbaijan earlier this year and drew great interest at the IDEAS 2016 Defense Fair in Pakistan. Designed completely in Turkey by STM, FAC-55 impresses with her warfare capabilities…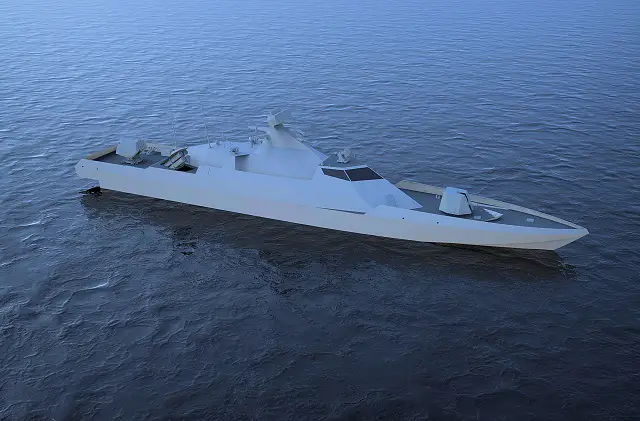 STM Fast Attack Craft FAC-55
The monohull vessel, FAC-55, designed by STM under the Turkish Naval Forces Fast Attack Craft Project, has made its debut in Pakistan. STM, which implemented the 'Navy Fleet Replenishment Ship and 'Submarine Modernization Project' with the Pakistani Naval Force and has appended its signature to successful projects in brother country Pakistan, has drawn interest from the Pakistani Naval Forces with its new high speed Fast Attack Craft, 'FAC-55', which was completely designed nationally, like the MILGEM Corvettes.

Goes beyond 55 knots…

With its capabilities likely Corvettes, the FAC-55'sinnovative design, goes one step further than similar platforms in the World, especially with its superior surface warfare effectiveness..It conforms to international standards with its gas turbine propulsion system and has the features of a mono-hull warship. Reaching speeds beyond 55 knots on the sea, the displacement weight of this new type of fast attack craft is approximately 535 tonnes.

After two years of continuous design work and test results, the FAC-55 has displayed a performance beyond expectations and will be a strong candidate for the Turkish Naval Forces Fast Attack Craft Project in the near future.

While already being the subject of interest in Pakistan, the FAC-55 is also being followed with great interest by other countries.