a
Naval Forces News - Russia
Russian Navy Pacific Fleet to receive six Project 636.6 submarines in 2019-2021 under new contract
The Russian Navy's Pacific Fleet will take delivery of six Project 636.6 (NATO reporting name: Improved Kilo-class) diesel-electric submarines in 2019-2021 under a new contract, Admiralty Shipyards Director General Alexander Buzakov told journalists. The company will build the submarines.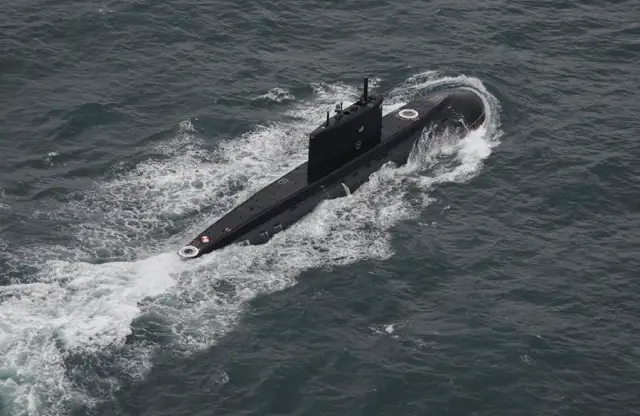 Russia's new Project 636 (Varshavyanka) diesel-electric submarine (SSK) "B-261 Novorossiysk" transiting in Belgium's EEZ. File Picture: Belgian Navy

"The delivery schedule for the six subs is as follows: two in 2019, two in 2020 and two in 2021," he said.
On September 7, the Russian Defense Ministry and Admiralty Shipyards signed a contract for a series of submarines in a ceremony held as part of the Army 2016 forum.

Previously, the order was expected to be split between the Admiralty Shipyards and Amur Shipyard in the Russian Far East. Then, the United Shipbuilding Corporation said all of the submarines would be built in St. Petersburg.

A six-ship Project 636.3 series has been built for the Black Sea Fleet. The fifth and sixth submarines of the series are due to the Russian Navy's inventory before year-end 2016.

© Copyright 2016 TASS. All rights reserved. This material may not be published, broadcast, rewritten or redistributed.