a
Naval Aviation News - Russia
Future Minoga ship-based helicopter (Ka-27 Replacement) to get sophisticated engines
The future ship-based helicopter designated as Minoga and intended for the Russian Navy will receive an advanced engine and other state-of-the-art systems, Russian Naval Aviation Commander Igor Kozhin has told TASS at the Army 2016 forum.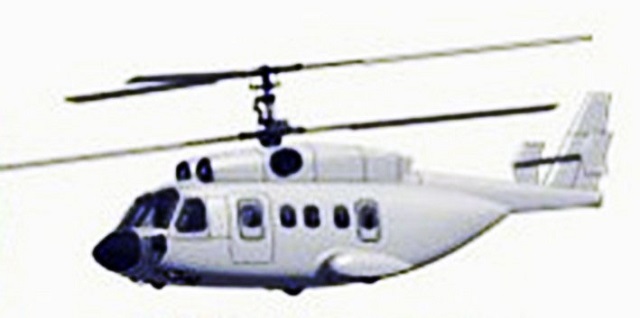 Computer rendering of Minoga
According to Kozhin, the work on the machine "is on schedule" and "the full-scale design work begins" as soon as this year.

"I would not give you a timeframe yet. I reckon [the work will take] long enough, because the design is rather complex. Various prospects are emerging. There are many variants to consider, and we will be unable to look into all of them in the near future. They are related to the engine that will be a new design. Almost everything [in the helicopter] will be new, hence, the delay," Kozhin said.

Previously, Alexander Shcherbinin, deputy director general for marketing and business development, Russian Helicopters, had told TASS in an interview that the Minoga's design had been decided on. Kamov General Designer Sergei Mikheyev believes the full-rate production of the advanced shipborne helicopter will kick off in about a decade.

© Copyright 2016 TASS. All rights reserved. This material may not be published, broadcast, rewritten or redistributed.