---
Russian seaborne aircraft and helicopters will be equipped with unmanned surface vehicles (USV) and will control them from an altitude of several kilometers. The unmanned vehicles will help the aircraft and helicopters search for adversary submarines, inspect floating craft, detect mines and rescue crews in distress. Experts believe the unmanned vehicles will enhance the capabilities of Russian antisubmarine aviation, the Izvestia daily writes.
---
A Il-38N MPA of the Russian Navy. Picture by Paul Shumilo
---
The Russian Navy main command told the newspaper the decision to integrate unmanned robotic systems had been made. Defense Ministry and industry representatives are studying the possibility of engaging unmanned boats jointly with seaborne antisubmarine aircraft in the search and destruction of submarines. Several trials have been held and confirmed the possibility of guiding USV from an aircraft.

The Izvestia said the first trials of the aircraft-USV pair were held late last year in the Far East. The operator established control over the vehicle from an aircraft and guided it.

Several options of surface unmanned vehicles are being designed for the Navy. One of the main missions is to search for and inspect various floating craft. Besides small radars and optical-electronic systems, the unmanned boats can carry remotely controlled modules with armaments. The boats can also be used for search and rescue of people in distress.

Anti-mine vehicles are another design. They are equipped with hydro-acoustic complexes and other means to detect mines. After exposing them the boat either transmits exact coordinates or destroys them itself. The anti-mine boat is used to design a search system for submarines. The vehicles can place hydro-acoustic buoys. They detect submerged submarines and transmit the information to antisubmarine warships and aircraft.
---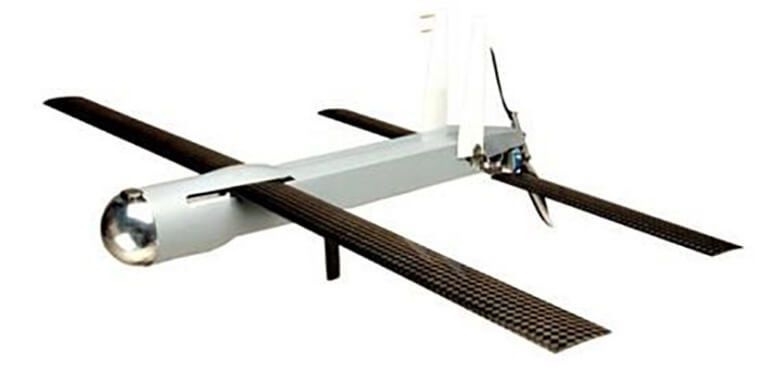 High Altitude ASW (HAASW) Unmanned Targeting Air System (UTAS) is a UAV-contained Magnetic  Anomaly Detector (MAD) System for autonomous or semi-autonomous use to provide ASW targeting for attack by the P-8 maritime patol aircraft.

---
Expert Dmitry Boltenkov said the integration of aircraft and USV radically increases the capabilities of the seaborne aviation. "The unmanned boats considerably increase target detection capabilities. Actually one aircraft and 2-3 unmanned boats can replace several major warships. USV can inspect an area, follow vessels and warships, search for submarines, etc. At present individual warships have to be engaged in each mission," he said.

The US Navy also integrates unmanned robotic complexes and antisubmarine aircraft. Three years ago the Pentagon ordered a light drone from the British BAE Systems. It is to be carried by P-8 Poseidon aircraft. The drone has to search for submarines. The US Navy also plans to equip P-8 with light USV to search for targets and patrol assigned areas.

Russian seaborne aviation currently has six antisubmarine squadrons. They are equipped with Il-38, Tu-142 and amphibious Be-12 aircraft, the Izvestia said.
---
© Copyright 2018 TASS. All rights reserved. This material may not be published, broadcast, rewritten or redistributed.
---