---
Saab has received an additional order from the Swedish Defence Material Administration (FMV) regarding Trackfire Remote Weapon Station (RWS) for the Royal Swedish Navy. Trackfire RWS will be installed on the new Combat Boat 90 (Strb90 HSM) used by the navy's amphibian forces.
---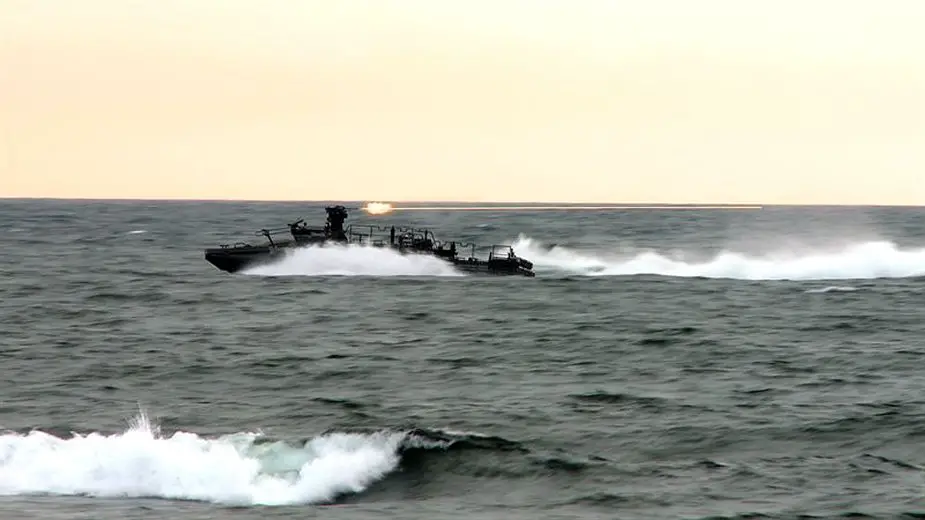 Saab's Trackfire RWS being tested on a Swedish Navy Combat Boat 90
(Credit: Saab)
---
This order is further proof that the Swedish customer continues to trust Saab and our products. Trackfire RWS is a flexible system with very high precision and performance, says Anders Carp, Senior Vice President and Head of Saab's business area Surveillance.
This is an addition to a Trackfire RWS order that Saab received from FMV in August 2017.
Trackfire RWS has a very flexible construction which can be adapted to the customers' needs. A combination of sensors, weapons and integration options for different platforms, in the naval- and ground domains, are available.
Trackfire RWS forms part of Saab's portfolio of fire control products, together with
UTAAS (Universal Tank and Anti-Aircraft Sight) for Combat Vehicle 90. The products share common technology and sub-systems such as the Fire Control Computer, Video Tracking Module, Recoil Buffer and Stabilisation Technology.
Sweden's Defense Materiel Administration, FMV, announced the procurement of 18 new combat boats Stridsbåt 90HSM from local boat-builder Dockstavarve in July 2017. The new boats to Sweden are based primarily on the existing design, but are introduced to new technologies in the form of environmentally friendly engines, modern electronics and a remote-controlled weapon station for a 12.7 mm gun.
The CB90 is built entirely in aluminum and is 15 meters long and 3.8 meters wide. The propulsion consists of two Scaniadieslar with a water jet propeller. The boat is manned by three people. It can transport 18 soldiers and carry out so-called violent landing.
---