---
The Russian Navy will start receiving new electric torpedoes of improved quality for submarines and surface ships as of 2019, Vladimir Yarmolyuk, first deputy-director general of the Tactical Missiles Corporation, told TASS.
---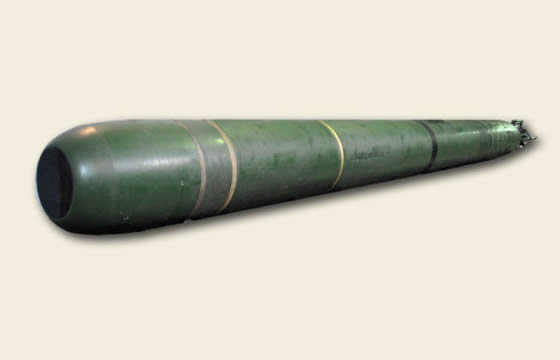 533-mm electric torpedo UET-1E (OKH Ichthyosaur / ОКР "Ихтиозавр") by Dagdizel Plant. Image by Maxim Klimov via bmpd.livejournal.com
---
He said "yes" when asked if the deliveries were due to start in 2019. Yarmolyuk did not say anything about delivery volumes. According to him, the new electrically-driven torpedoes differed from the existing analogues by "speed, detection range and efficiency."
"These are new torpedoes for submarines and surface ships," Yarmolyuk added.
Previous reports said that the Dagdizel plant would build 73 UET-1 torpedoes for the Russian Navy before 2023.
UET-1 is a new universal electric torpedo with enhanced combat and technical characteristics. It is to replace the outdated homing USET-80 electric torpedo.
533mm UET-1 has a bigger range than USET-80, a higher speed and better detection of underwater targets. It can detect the wake of a warship and smoothly regulate the speed.
---
© Copyright 2018 TASS. All rights reserved. This material may not be published, broadcast, rewritten or redistributed.
---