---
Small missile ships of the Baltic fleet e-launched missiles at surface targets during a check of winter training results, the Western Military District said.
---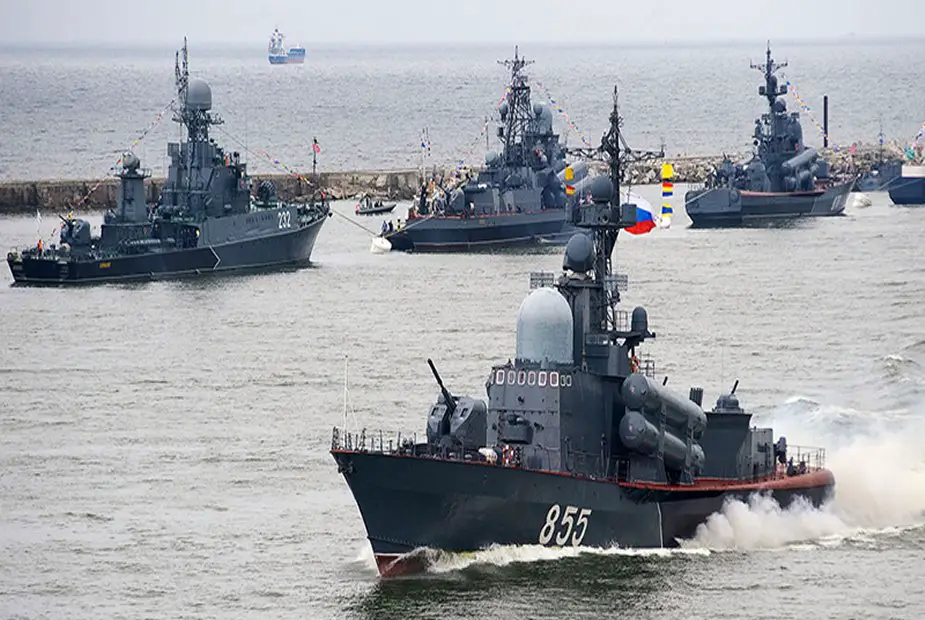 Russian Baltic Fleet vessels in the Baltic Sea (Picture Source: Southfront)
---
"The Passat and the Liven small missile ships successfully e-launched missiles at a group of adversary warships in the Baltic Sea," it said.
The Kabardino-Balkaria and the Aleksin small missile ships performed as the adversary. The fire was held simultaneously. The e-launches hit all the targets. They were held in a jamming situation created to complicate the mission of warships.
At the next stage, the warships will train joint artillery fire at air and sea targets, electronic jamming, survivability, countersubversion defence, and interaction and communications between warships.
---
© Copyright 2019 TASS. All rights reserved. This material may not be published, broadcast, rewritten or redistributed.
---