---
The Knyaz Vladimir Borey-A-class SSBN for the first time test fired Bulava missile in the White Sea, the Defense Ministry said.
---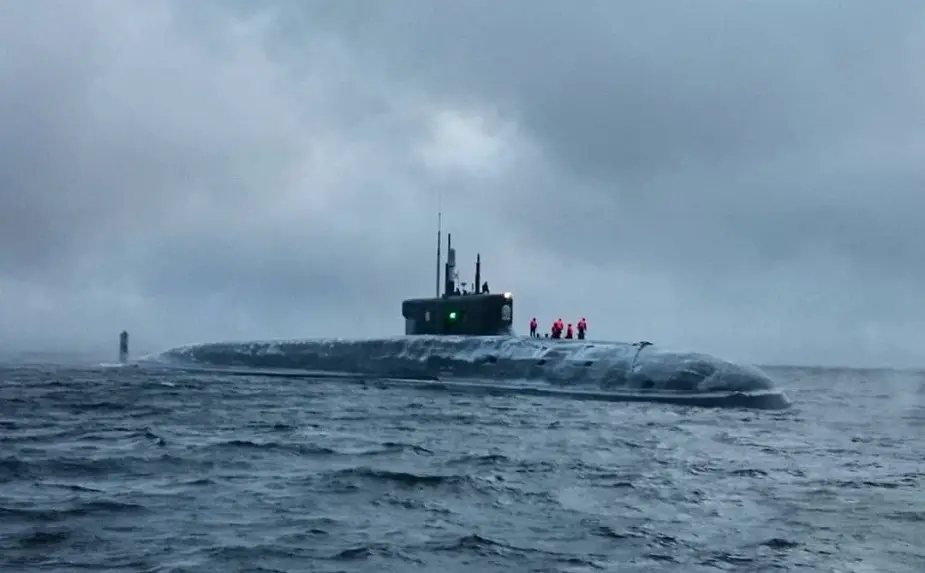 K-549 'Knyaz Vladimir' in sea trials (Picture source: HoteitH)
---
"The Knyaz Vladimir strategic submarine for the first time test fired Bulava ballistic missile," it said.
The submarine fired from a submerged position at Kura range in Kamchatka. The missile flight was normal and reentry vehicles "arrived at the range in the fixed time which was confirmed by objective control," the ministry said.
The firing range was closed for navigation by the Northern fleet.
Northern fleet Commander Vice Admiral Alexander Moiseev earlier told TASS the Knyaz Vladimir was completing acceptance trials this year and would test all arms. The submarine is to join the Navy in December and will operate in the Northern fleet.
---
© Copyright 2019 TASS. All rights reserved. This material may not be published, broadcast, rewritten or redistributed.
---