---
According to information published by Mehr News Agency on June 30, 2021, the "Amaniyat-e Paydar 1400" naval drill which began on 30 June morning in the Caspian Sea, ended successfully the afternoon with a parade of floating naval like the Sina-class fast attack craft IRIS Joshan and aerial units.
Follow Navy Recognition on Google News at this link
---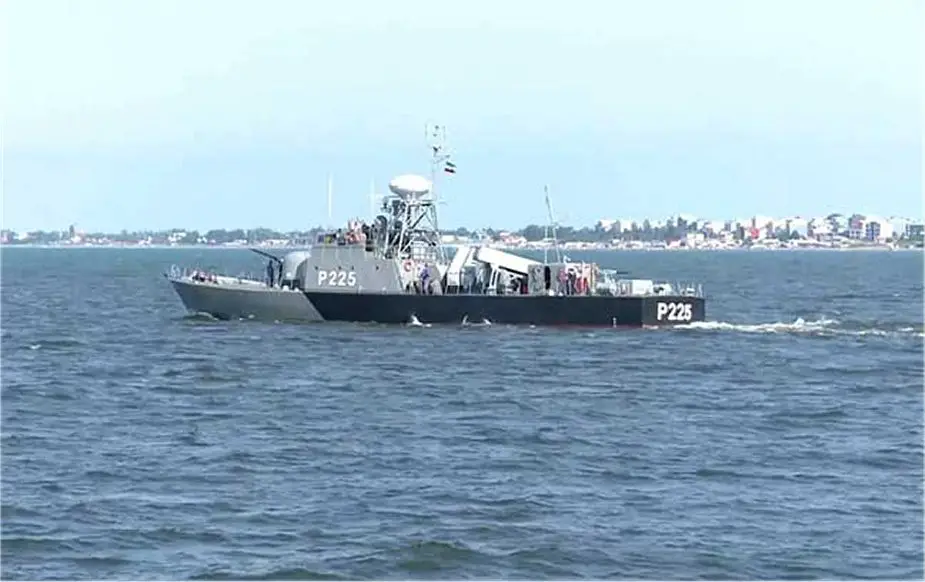 Sina-class fast attack craft IRIS Joshan (Picture source: Muhabarishaji)
---
This naval exercise was carried out in an area of approximately 77,000 square kilometers in the 20% of the Islamic Republic of Iran's share in the Caspian Sea, during which offensive and defensive scenarios will be implemented to protect the country's territorial waters and maintain transportation lines.
IRIS Joshan is a Sina-class fast attack craft. It was named for a vessel that was sunk by missiles fired from the US warships USS Wainwright and USS Simpson during Operation Praying Mantis in the Persian Gulf on 18 April 1988. The vessel has a claimed speed of over 45 knots (83 km/h; 52 mph).
Sina is a class of upgraded La Combattante IIa-class fast attack craft developed by Iran. Ships of this class are equipped with four box launchers with C-802 or Noor, as well as one 76mm main gun.
The La Combattante IIa fast attack craft is a class of fast attack craft originally built for the German Navy as Type 148 Tiger-class fast attack craft.
---