---
According to a press release published by Huntington Ingalls Industries on July 2021, the Ingalls Shipbuilding division ceremonially authenticated the keel of Legend-class national security cutter Calhoun (WMSL 759).
Follow Navy Recognition on Google News at this link
---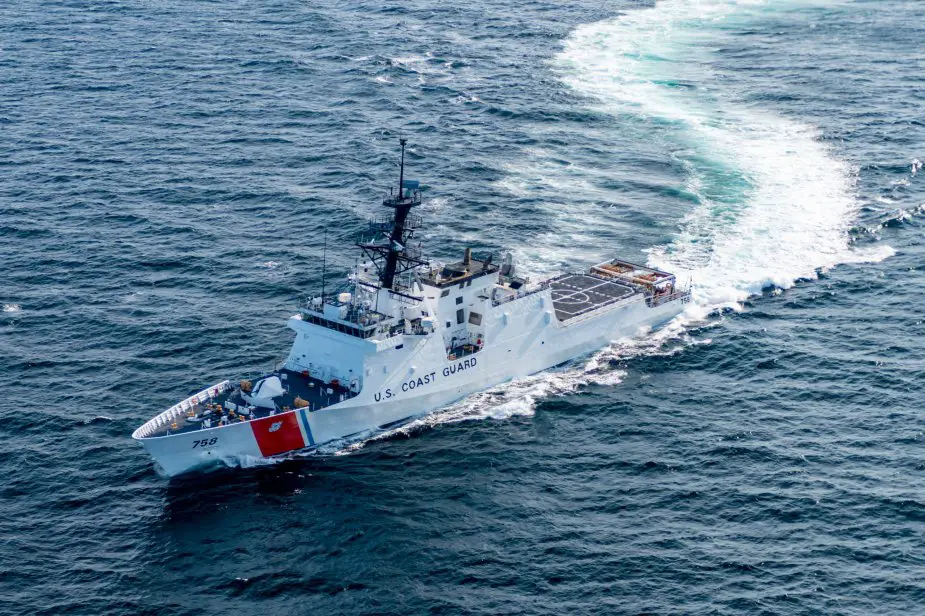 Legend-class cutter Stone (Picture source: All Jharkand News)
---
Calhoun recently reached the halfway point of its construction. Ingalls is the builder-of-record for the Legend-class NSC program and has delivered nine national security cutters with two more under construction.
NSC 10 is named for Charles L. Calhoun, the first master chief petty officer of the Coast Guard. He served in the U.S. Navy for three years during World War II and was honorably discharged as a torpedoman second class in February 1946. Seven months later, he enlisted in the Coast Guard and held various leadership positions over the course of 14 years. He served as master chief petty officer of the Coast Guard from Aug. 27, 1969 until Aug. 1, 1973.
The sponsor of NSC 10 is Christina Calhoun Zubowicz, the granddaughter of Charles L. Calhoun.
The Legend-class NSC is the most technologically advanced ship in the Coast Guard's fleet, which enables it to meet the high demands required for maritime and homeland security, law enforcement, marine safety, environmental protection and national defense missions.
Legend-class cutters have increased data link bandwidth. The Hensoldt (formerly EADS North America) TRS-3D radar system provides three-dimensional air and surface search functions and is used in the LCS program as well as the German Korvette 130 program. The cutters are also equipped with the AN/SLQ-32(V)2 Electronic Warfare (EW) system used in the DDG-51 class. The cutters AN/SLQ-32B(V)2 system is to be upgraded under the Surface Electronic Warfare Improvement Program (SEWIP).
The Legend-class is equipped with the same 220 rpm Bofors 57 mm gun as mounted on the USN's Littoral combat ships. Guided 57 mm ammunition is being developed for the Mk 110 for the Navy and Coast Guard, including for use on the National Security cutters. The Missile Defense duties are handled by the MK 53 NULKA decoy systems, the MK 36 SRBOC countermeasure systems also used on the FFG-7 and CG-47 programs and the Phalanx CIWS.
---