---
According to information published by the daily French newspaper Ouest-France on July 26, 2021, the French Navy plans to acquire seven new pusher-tug boats, called RP 10.
Follow Navy Recognition on Google News at this link
---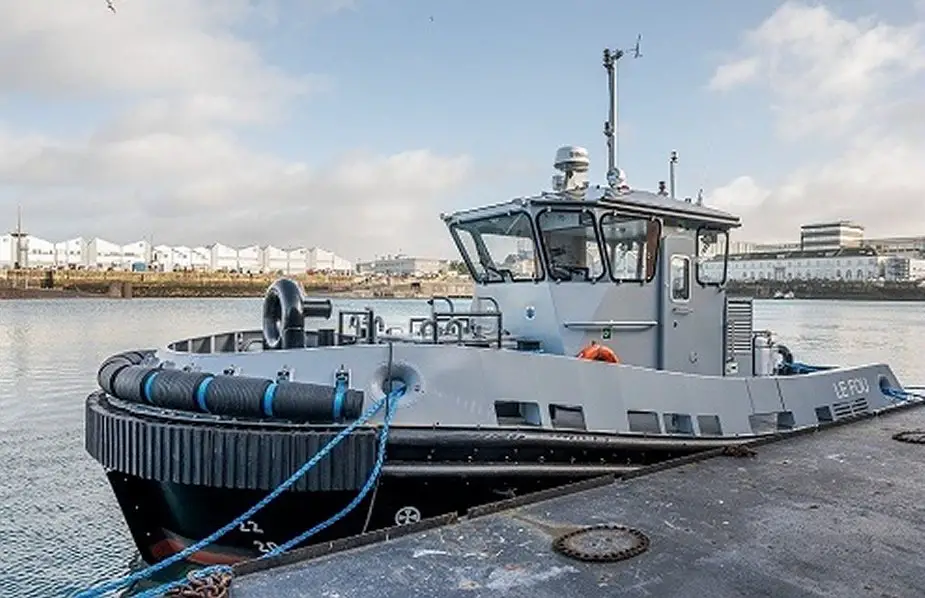 Pusher-tug boat RP 10 Le Fou (Picture source: French Ministry of the Armed Forces)
---
Designed by the Merré Shipyard design office, these boats adopt the SEEM 12-800ST design. Built with a steel hull and an aluminum superstructure, the new tugboats in the French Navy are 12 meters long and have a pulling capacity of 10 tons. They are armed by four sailors and can reach the speed of 8 knots.
In addition to large harbor tugboats, these boats are intended to assist surface vessels and submarines in their docking.
RP's 10 is located in the naval bases of Brest, Toulon and Cherbourg, as well as in Martinique, New Caledonia, Polynesia, Réunion and Mayotte, as well as in Djibouti and Dakar.
A tugboat or tug is a marine vessel that maneuvers other vessels by pushing or pulling them, with direct contact or a tow line. These boats typically tug ships that cannot move well on their own, such as those in crowded harbours or narrow canals, or those that cannot move at all, such as barges, disabled ships, log rafts, or oil platforms. They are powerful and durable for their size. Some are ocean-going, some are icebreakers or salvage tugs. 
---