---
According to a press release published by MBDA on June 24, 2021, the company has successfully completed a firing of the CAMM-ER air defence missile against a manoeuvring target, confirming the excellent capability of the CAMM family system.
Follow Navy Recognition on Google News at this link
---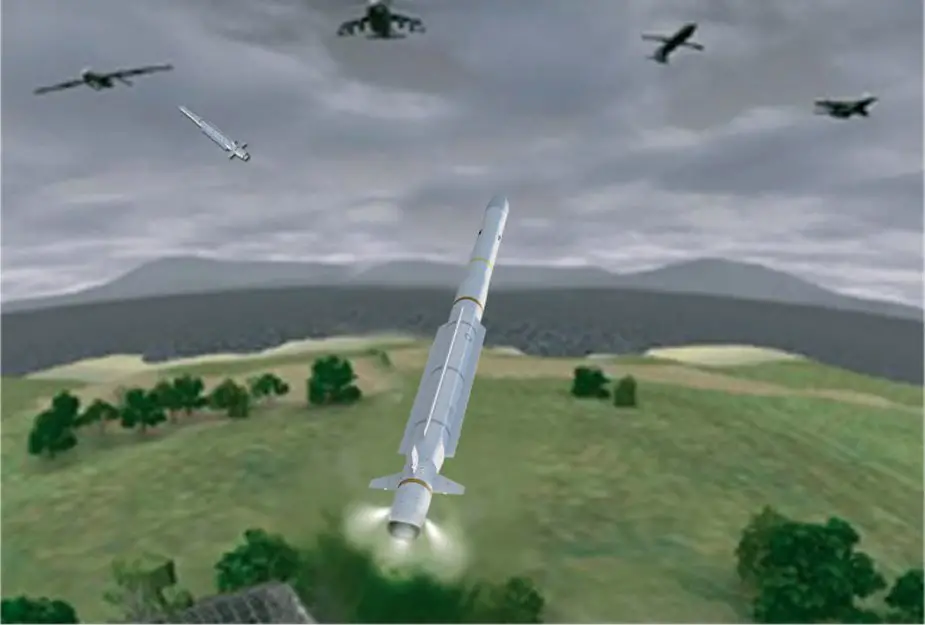 CAMM FLAADS firings FLAADS CAMM Soft Verticle Launch infography (Picture source: MBDA)
---
The trial took place at an Italian firing range. CAMM-ER is the extended range member of the new-generation CAMM air defence family of systems.
All members of the CAMM family share the same cutting-edge active radar seeker and soft-launch system, with CAMM-ER featuring a larger rocket motor designed by AVIO to provide extended range out beyond 40 km.
CAMM-ER was designed to replace the Aspide munition in the Medium Advanced Air Defence System (MAADS) of the Italian Air Force and the GRIFO air defence system of the Italian Army. CAMM-ER is the missile that will be used in the Albatros NG system, which provides an optimized naval based air defence (NBAD) solution to enhance the defence capabilities of naval fleets.
CAMM-ER, the Common Anti-air Modular Missile Extended Range, is from the CAMM family of next generation air defence missiles.
Incorporating advanced technologies, CAMM-ER provides complete protection against all known and projected air targets.
A surface-to-air missile (SAM), also known as a ground-to-air missile (GTAM) or surface-to-air guided weapon (SAGW), is a missile designed to be launched from the ground to destroy aircraft or other missiles. It is one type of anti-aircraft system; in modern armed forces, missiles have replaced most other forms of dedicated anti-aircraft weapons, with anti-aircraft guns pushed into specialized roles.
---