---
According to information published by the Chinese Ministry of Defense on January 17, 2022, the 1301 fleet of China Coast Guard (CCG) patrolled in China's territorial waters surrounding the Diaoyu Islands.
Follow Navy Recognition on Google News at this link
---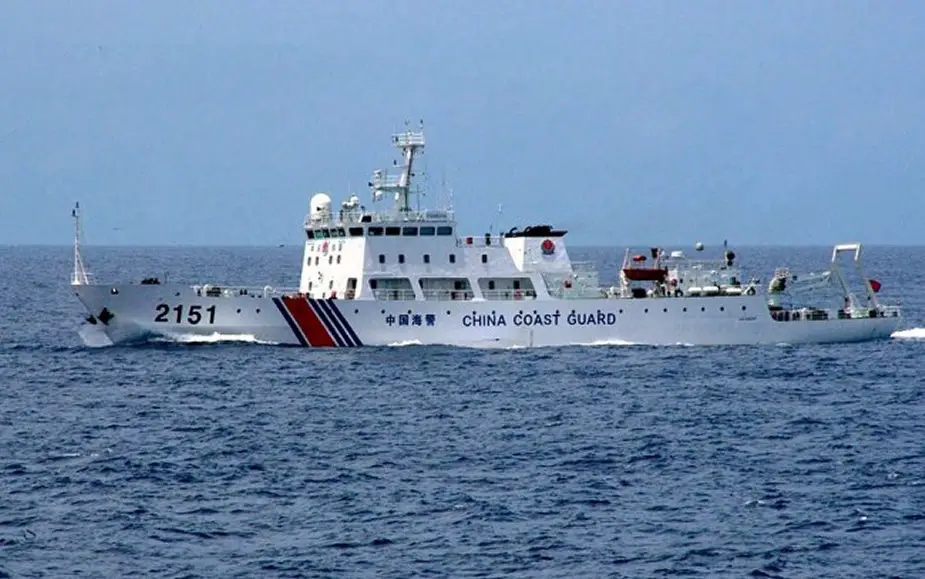 Shuwu-class Patrol Cutter Haijian 2151 (Picture source: China Plus)
---
The Chinese People's Armed Police Force Coast Guard Corps and abbreviated as China Coast Guard serves as a coordinating agency for maritime search and rescue and law enforcement in the territorial waters of the People's Republic of China. It is currently the world's largest coast guard.
Typical Coast Guard ships include the 130 ton Type 218 patrol boat (100 boats), armed with twin 14.5mm machine guns, assorted speedboats, and a few larger patrol ships.
The Senkaku Islands are a group of uninhabited islands in the East China Sea. They are located northeast of Taiwan, east of China, west of Okinawa Island, and north of the southwestern end of the Ryukyu Islands. They are known in mainland China as the Diaoyu Islands or Diaoyu Dao.
---