---
According to information published by the Indian government on January 28, 2022, BrahMos Aerospace Private Limited (BAPL) signed a contract with the Department of National Defence of the Republic of Philippines for the supply of Shore Based Anti-Ship Missile System to the Philippines.
Follow Navy Recognition on Google News at this link
---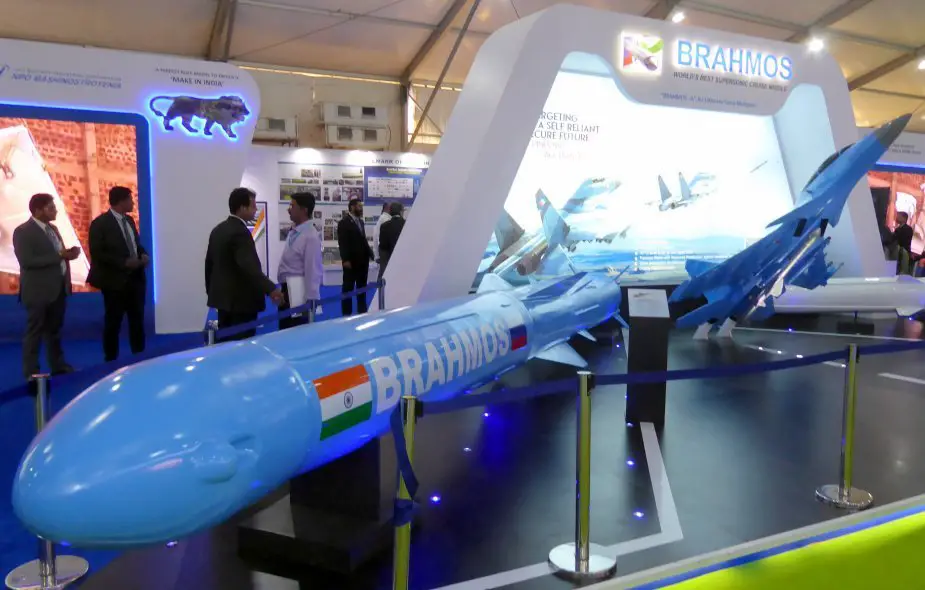 BrahMos missile (Picture source: Army Recognition)
---
The BAPL is a joint venture company of the Defence Research and Development Organisation. The contract is an important step forward for Government of India's policy of promoting responsible defence exports.
The BrahMos (designated PJ-10) is a medium-range ramjet supersonic cruise missile that can be launched from submarines, ships, aircraft or land. It is notably one of the fastest supersonic cruise missiles in the world.
The Brahmos missile has a flight range of up to 290-km with supersonic speed all through the flight, leading to shorter flight time, consequently ensuring lower dispersion of targets, quicker engagement time, and non-interception by any known weapon system in the world.
Its cruising altitude could be up to 15 km and its terminal altitude is as low as 10 meters. The missile carries a conventional warhead weighing 200 to 300 kg.
---