a
World Navy Force News - Netherlands / Morocco
Completion of successful sea acceptance trials of the second SIGMA frigate for Royal Moroccan Navy
The 98 meters long SIGMA class frigate, the second frigate built by Damen Schelde Naval Shipbuilding for the Royal Moroccan Navy, completed her Sea Acceptance Trials successfully.

During the SAT, a very intensive program was carried out in which the platform as well as the sensor weapons and communications suite were extensively tested. The tests were performed by representatives of the yard in close cooperation with representatives of the subcontractors, the Royal Moroccan navy and the Royal Netherlands Navy.

During the SAT the bad weather conditions enabled the team to test the frigate for her sea keeping performances. The customer, declared to be very satisfied as they experienced the excellent performance of the new SIGMA frigate.

The first SIGMA frigate was transferred to the Royal Moroccan Navy on 10 September 2011.
The second frigate is scheduled to be transferred in February 2012 whilst the third frigate, also 98 meters, is still under construction at the Damen yard in Vlissingen and is scheduled for Sea Acceptance Trials in May 2012.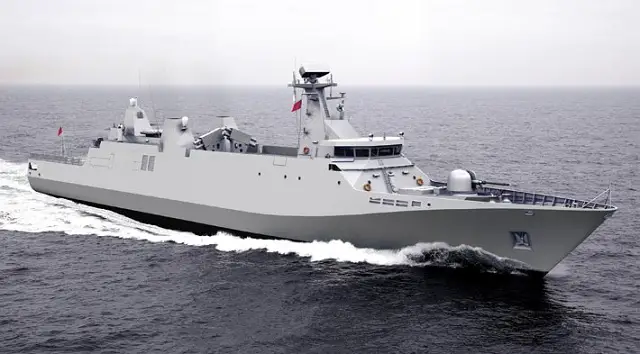 Royal Moroccan Navy SIGMA class Frigate, RMN Tariq ibn Ziyad, launched in 2011
(picture: Damen Schelde Naval Shipbuilding)


Launch of RMN Tariq ibn Ziyad Frigate
The three SIGMA-class frigates for the Royal Moroccan Navy have been designed according to Schelde Naval Shipbuilding's revolutionary SIGMA-approach and are a further development of the SIGMA-corvettes for the Indonesian Navy. The SIGMA approach applies modularity in many areas.

The Moroccan SIGMA Class frigates equipped to conduct the traditional naval tasks as well as maritime security operations. The vessels are also suited to support humanitarian aid operations.