a
World Navy Force News - Russia
Russian Navy conducts Sea Operations for Ka-52 Helicopters
The Russian Navy is conducting trials to clear the Ka-52 for shipborne operations. Several Ka-52 helicopters will be procured in the near future by Russian Navy in order to place them on the future Mistral class vessels.

The tests are taking place in the Northern Fleet using the Vice Adm. Kulakov (an Udaloy class Destoyer) for at-sea trials.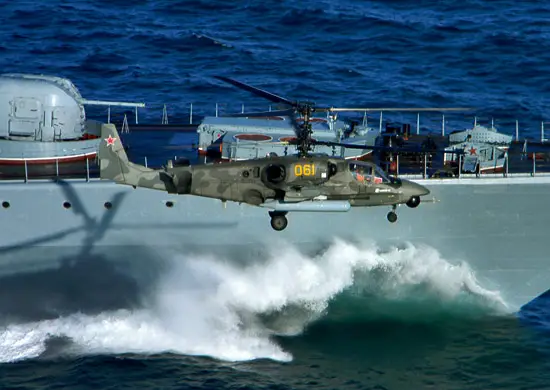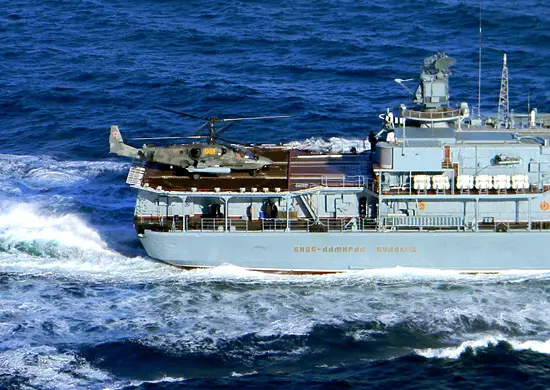 Ka-52 sea trials with Vice Adm. Kulakov
(Copyright: Russian Ministry of Defense)
Recent events demonstrated the powerfull impact ship-based combat helicopters can have. Indeed the Royal Navy and Marine Nationale succesfully deployed Apache and Tigre helicopters on HMS Ocean and Mistral LHDs to support military operations in Libya.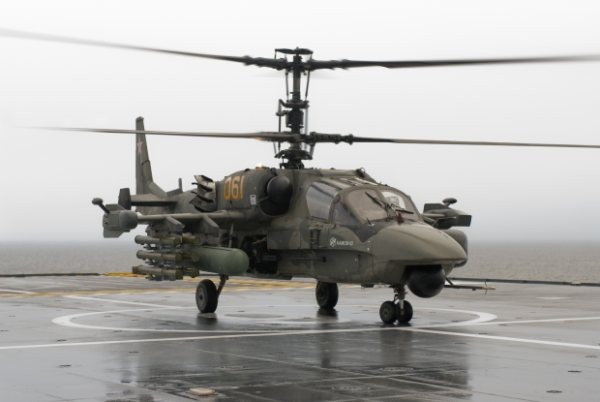 Ka-52 trials on Mistral's deck
(Copyright: French navy)