a
Naval Forces News - USA, Taiwan
Taiwan (Republic of China) Navy Receives Two ex-US Navy Minehunters
Two refitted coastal minehunters purchased from the United States were delivered to Taiwan Thursday, beefing up the country's naval defense capabilities, the ROC Navy reported. This is part of a deal valued at $6.4 billion.

The two Osprey-class minehunters, the former USS Oriole (MHC-55) and USS Falcon (MHC-59), were decommissioned by the US Navy in 2007 and were approved for sale to Taiwan at a cost of approximately $105 million in 2010.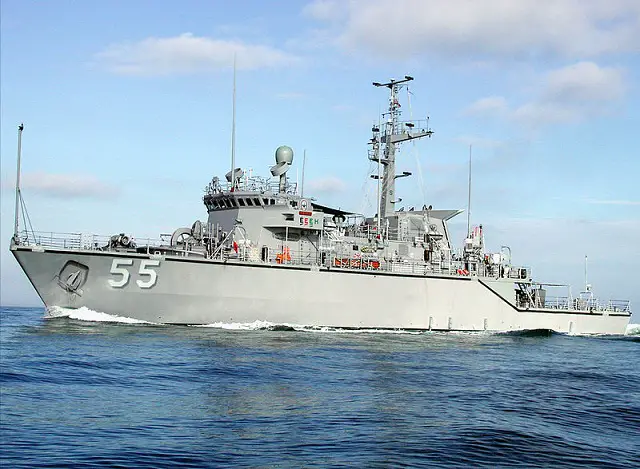 USS Oriole minhunter, Osprey class
(Picture: US Navy)

The vessels will improve the ROC Navy's ability to locate and destroy all types of naval mines. Osprey-class minehunters were designed to locate, classify, and destroy naval mines in coastal waterways, harbors, and littoral areas. These ships are equipped with an array of mine-hunting devices including Raytheon AN/SQQ-32 sonar, AN/SLQ-48 Mine Neutralizing Vehicles (MNV), video sensors, remotely-controlled mine detonators, cable cutters, and two .50 caliber machineguns. The minehunters have a cruising speed of 10 knots and mission endurance of 15 days.