a
Naval Forces News - Russia
Yantar Shipyard to start construction on 4th Krivak IV Frigate (Project 11356)
The Russian Navy's fourth Project 11356 frigate will have its keel laid on Thursday, the Yantar shipyard said on Monday. The start of construction work on the Admiral Butakov frigate was postponed in October 2012.

The Kaliningrad-based shipyard is to build a total of six Project 11356 frigates under a contract with the Defense Ministry.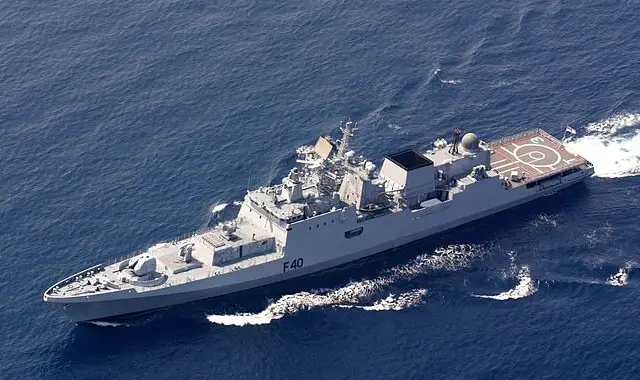 INS Talwar (Indian Navy) which Admiral Grigorovich is based on
(Picture: M. Mazumdar/ Bharat-Rakshak)
The lead warship in the series, the Admiral Grigorovich, was laid down in December 2010, the second, the Admiral Essen, in July 2011 and the third, the Admiral Makarov, in February 2012.

The shipyard is to hand over the six warships to the Navy between 2014 and 2016.

Project 11356 frigates are designed for anti-ship and anti-submarine warfare on the high seas, and for anti-aircraft operations, both independently and as an escort ship. The vessels are armed with strike anti-ship and surface-to-air missiles, gun mounts, torpedoes and bombs, according to navaltoday.com.