a
Naval Forces News - USA
General Dynamics NASSCO Christens USNS John Glenn Mobile Landing Platform (MLP 2)
General Dynamics NASSCO, a wholly owned subsidiary of General Dynamics, christened on February 1st the U.S. Navy's newest ship, USNS John Glenn (MLP-2). Named in honor of the famed Marine Corps pilot, Congressional Space Medal of Honor recipient and four-term U.S. senator, the USNS John Glenn is the second ship of three Mobile Landing Platform (MLP) vessels designed and built by NASSCO.

The Military Sealift Command mobile landing ship USNS John Glenn (MLP 2) underway off the California coast. John Glenn successfully completed Builder's Sea Trials on Jan. 13. The ship is expected to be delivered to the Navy in March following Acceptance Trails. (U.S. Navy photo/Released)

The Saturday morning christening ceremony took place at NASSCO's San Diego shipyard. Chief of Naval Operations Admiral Jonathan W. Greenert was the ceremony's principal speaker. Lyn Glenn, daughter of Senator Glenn, served as the ship's sponsor. She christened the ship by breaking the traditional bottle of champagne against the vessel's hull.

"With pride we christen the USNS John Glenn. May this ship serve our country well and be strengthened with the legacy of our distinguished guest, the Honorable John Glenn," said Fred Harris, president of General Dynamics NASSCO. "The USNS John Glenn carries with it the skill, dedication and the high regard for quality of the hundreds of men and women involved in its design and construction."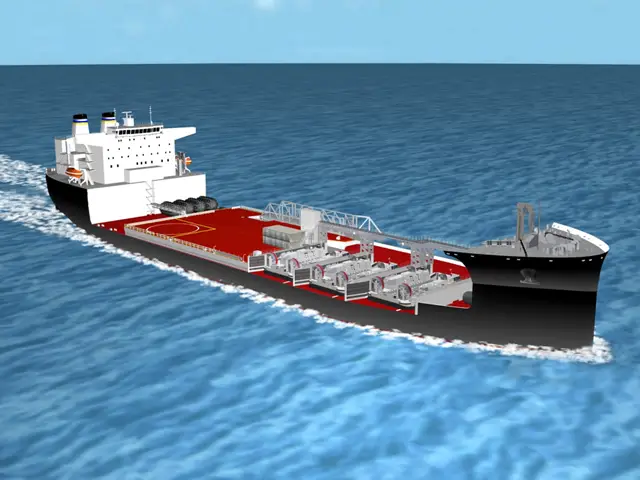 An artist concept of a mobile landing platform (MLP) ship
(Image: US Navy)

The MLP is a flexible platform that will provide capability for large scale logistics movements such as the transfer of vehicles and equipment from sea to shore. It will significantly reduce dependency on foreign ports and provide support in the absence of any port, making it especially useful during disaster response and for supporting Marines once they are ashore.

USNS John Glenn will be delivered to the Navy in the first quarter of 2014.