a
Naval Defense Industry News - USA
DRS Technologies Awarded Contracts for Naval Vessels with Potential Value Over $170 Million

DRS Technologies Inc., a Finmeccanica Company, announced today that it has been awarded three contracts potentially worth more than $170 million for programs serving a range of U.S. and Royal Australian Navy ships. The contract work includes network communications, missile launching and combat display systems.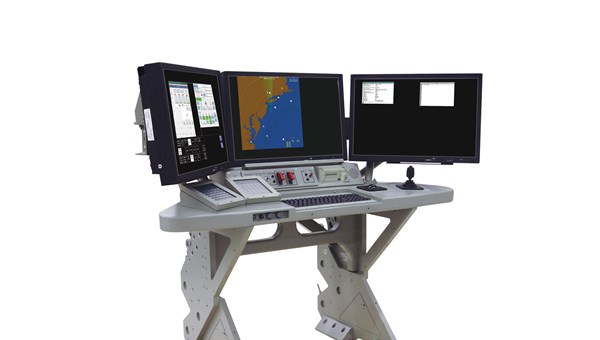 DRS Common Display System (CDS)
The awards include:

• A U.S. Navy indefinite-delivery/indefinite-quantity contract for the production of DRS' family of digital combat display systems for surface ships extending through 2020. The initial award total is more than $15 million with a cumulative value of up to $96 million if all options are exercised.
DRS will provide hardware production, assembly, configuration, integration, testing and shipping of the Common Display System (CDS) Technology Insertion -12. The CDS is a family of unique display systems for the service's surface ships with potential future use by the U.S. Marine Corps and allied forces.
The CDS program was initially developed to support DDG 1000 and Aegis modernization, but has been expanded to all Aegis guided missile cruisers, destroyers and aircraft carriers; as well as amphibious ships including amphibious assault ships and dock landing ships.

• The second contract, also from the U.S. Navy, is for DRS to provide network communications systems for U.S. Navy and Australian ships, among other customers. Under the firm-fixed-price time and materials contract, the company will provide hardware, installation and checkout repair. Options for this contract, if fully exercised, could bring the potential value to more than $28.5 million. The initial contract value is worth more than $11 million. DRS will provide the Navy with its AN/USQ-82(V) Gigabit Ethernet Data Multiplex System (GEDMS), a high-speed network designed to meet expanding shipboard communications requirements, handling data critical to ship operation, maintainability, and survivability. DRS' GEDMS ensures interoperability between legacy and the latest commercial or militarized systems and transfers information between machinery control, steering, alarms, indicators, navigation systems, damage control and combat systems. The network is scalable to any size ship and various systems can be added, removed or changed without major software or hardware redesigns.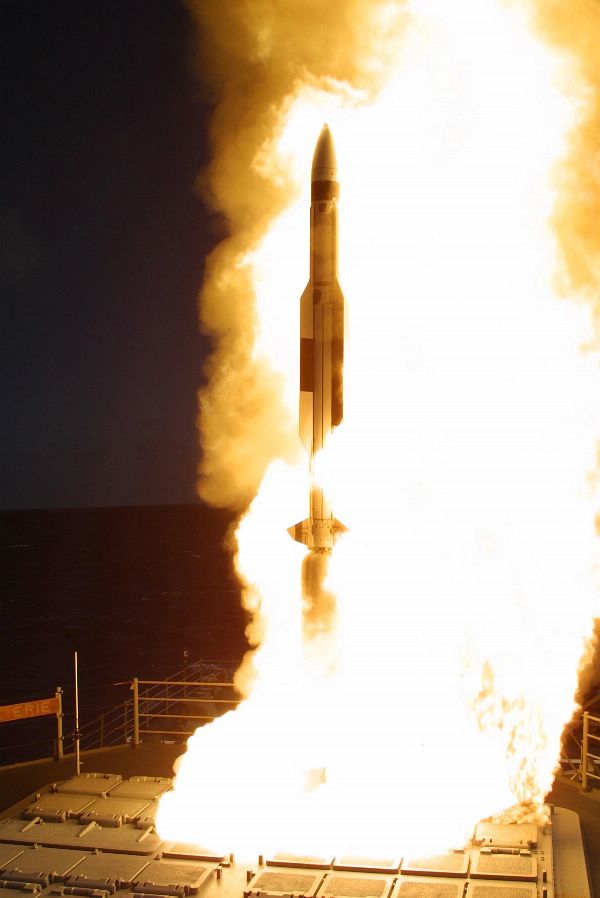 An SM-6 is launched from a Mk41 VLS. Picture: US Navy
• The third is a sub-contract with Lockheed Martin to provide production hardware and various parts for the Navy's MK41 Vertical Launching System (VLS). The VLS is the missile launching system for the U.S. Navy's guided missile cruisers and destroyers (CG 47 and DDG 51-class), allied navy surface combatants, and Aegis Ashore systems of the Missile Defense Agency's Ground-Based Missile Defense Program.
Under the contract, DRS will supply launch control units and programmable power supply systems for the VLS. The award is a firm-fixed-price order which could be worth up to $48 million on an as-needed basis.
The VLS is an advanced and versatile system that allows for minimal staffing and training compared to other ship-based missile launch systems, and is deployed on over 20 classes of ships and installed on more than 180 vessels around the world.

All of the DRS work for these contracts will be conducted in the company's Laurel Technologies facility in Johnstown, Pennsylvania.