a
Naval Forces News - Peru
Peruvian Navy Considering Anti-Ship Missile Capability for its Type 209 Submarines
According to Forecast International, the Peruvian Navy is evaluating a project to equip its six Type 209 diesel-electric (SSK) submarines with new anti-ship missiles. The fleet has been significantly modernized since 2012. Work is being carried out at SIMA's Callao and Chimbote shipyards.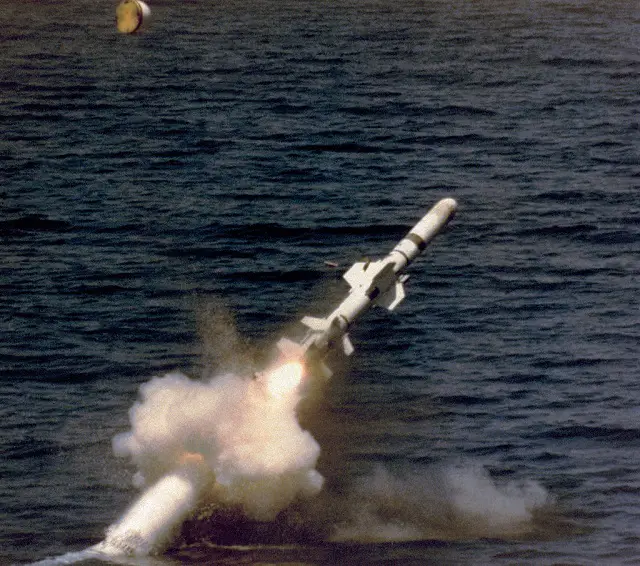 The UGM-84 Harpoon is a likely candidate for this upgrade. Picture: US Navy

The modernization is focused on the reorganizing the operations room, enhancing the combat direction system, installing new sonar and an upgraded Sepa Mk 3 fire-control system, improving the hydrophones and signal processing capacity, integrating new electronic and communications systems, replacing the SST-4 torpedoes with the AEG SUT 264 mod 3 systems, and a major overhaul of the propulsion systems.

The upgrade is estimated to cost $312 million by the time it is complete in 2022. However, only four of the six subs will be fully upgraded. The two oldest vessels in the fleet, the Islay and Arica, are to be retired by 2023.