Russia's Rubin Design Bureau produces Klavesin-2R-PM UUV demonstrator
a
Naval Industry News - Russia
Russia's Rubin Design Bureau produces Klavesin-2R-PM UUV demonstrator
Russia`s Rubin Central Design Bureau for Marine Engineering (a subsidiary of the United Shipbuilding Corporation) produced the demonstrator of Klavesin-2R-PM unmanned underwater vehicle (UUV) in 2015, according to the company`s 2015 annual report.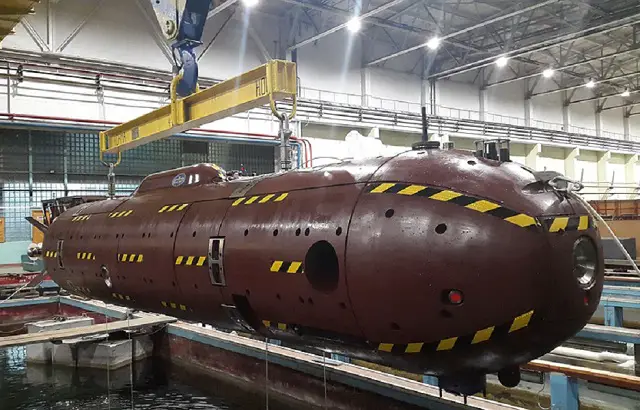 Rubin's Klavesin-2R-PM UUV. Picture: JSC "Central Design Bureau" Rubin "Marine Engineering
"In 2015, Rubin finished the production of working construction documentation for Klavesin-2R-PM UUV intended for search operations at depths down to 6,000 m. The Rubin`s research and development (R&D) fabrication line produced the vehicle`s prototype. The special testing equipment with transport-docking module was manufactured to test the vehicle`s algorithms. In late 2016, the UUV`s demonstrator was tested at the Krylov State Research Center`s experimental tank to confirm its meeting to the operational requirements and to define the vehicle`s navigability", the report said.

According to the document, Rubin continued the complex tests of the Yunona (Juno) UUV intended for search operations at depths down to 1,000 m. "The Yunona vehicle was being prepared to undertake deep-water and state trials", the report said.

In 2015, Rubin finished the definition of the Vityaz (Hero) UUV`s concept in the interests of the Advanced Research Foundation (Russian acronym: FPI, Fond Perspektivnyh Issledovaniy).

Vityaz unmanned underwater vehicle is intended for search operations and hydrographic researches at depths down to 11,000 m.

© Copyright 2016 TASS. All rights reserved. This material may not be published, broadcast, rewritten or redistributed.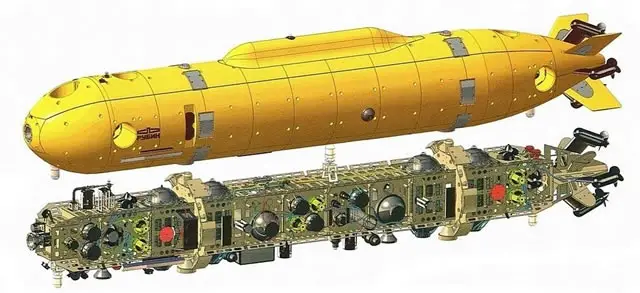 Rubin's Klavesin-2R-PM UUV