---
The Russian State Corporation Rosatom developed, produced and tested two active transportation zones in 2017. They include an optimized reactor zone of a fourth-generation nuclear-powered submarine whose life expectancy lasts until the ship's medium maintenance and an active reactor zone, which is unique in Russia, with a life-long resource, which lasts for the ship's life cycle, Rosatom said in its annual report.
---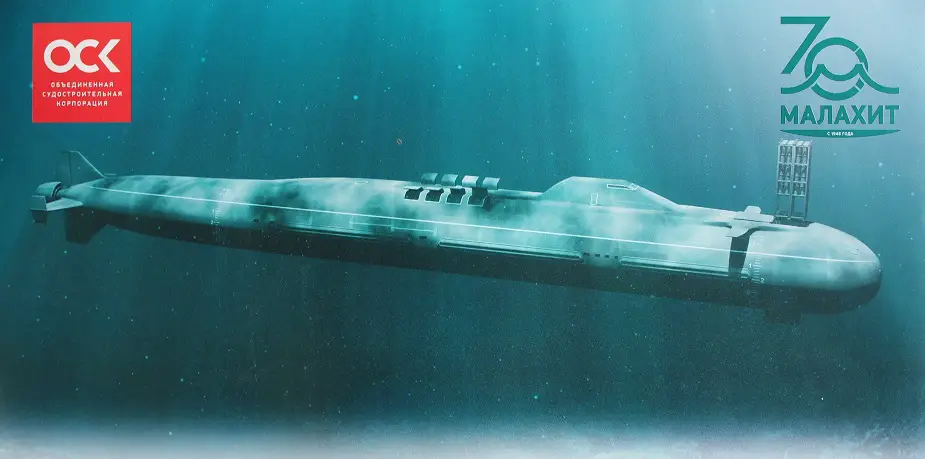 In April 2018, a concept of the USC Husky-class fifth-generation submarine emerged on the occasion of the Malakhit bureau's 70th anniversary. This concept features, in the nose portion, a module with Kalibr or similar missiles along with eight mounting seats for modules in the central part. On the sides are hydroacoustic system antennas. A jet propeller serves as a propulsive unit.
---
"R&D to create multirole Husky-class fifth-generation submarine envisaged by the arms program for 2018-2027 is to begin in 2019," it said.

"Successful operation of fourth-generation active zones proves the rightness of project decisions which have been made and which will serve as the basis for developing new projects for ship active zones," the report said.
Last year, Rosatom continued to develop a zirconium reactive zone for the operational 14-10-3MP atomic icebreakers.
An active (reactive) zone is the central part of a nuclear reactor that contains nuclear fuel and where a controlled chain reaction takes place. The Borei-class and Yasen-class nuclear-powered submarines are fourth-generation submarines in Russia. The Husky-class fifth-generation submarine is envisaged by the arms program for 2018-2027. Its R&D is to begin in 2019. Learn more about the Husky submarine at this link
---
© Copyright 2018 TASS. All rights reserved. This material may not be published, broadcast, rewritten or redistributed.
---