---
The Baltic fleet will be reinforced with the Alrosa submarine, the only SSK (diesel-electric submarine) in the world equipped with a pumpjet. It is the most silent Russian sub of project 877. The Alrosa will be transferred from the Black Sea fleet. Experts believe it will reinforce the Baltic fleet which has currently remained practically without submarines, the Izvestia daily writes.
---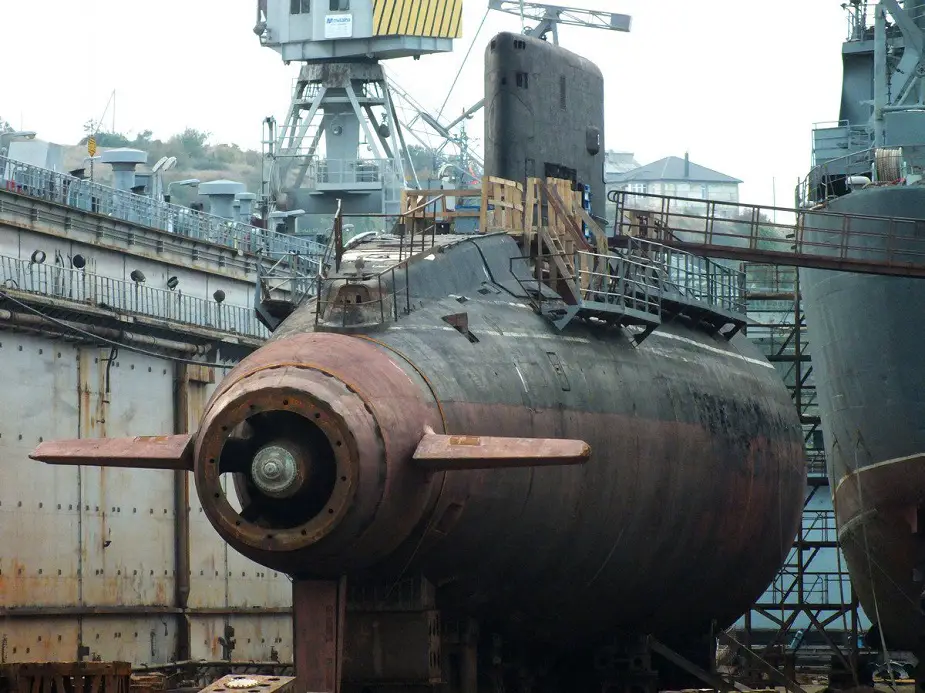 The Project 877V Alrosa is the only Kilo-class submarine fitted with a pump-jet system

---
The Navy command told the newspaper the Alrosa of project 877V is transferred to the Baltic after the Black Sea fleet received new submarines. In the near future the sub will be included into the Leningrad Red Banner naval base of the Baltic fleet. It will be later upgraded. The diesel submarine has already been in the Baltic Sea. In 2011-2012 it sailed from Sevastopol to Kronshtadt for a scheduled overhaul and returned back.
In the 2010s the Baltic fleet had only two submarines of project 877 - the Vyborg and the Dmitrov. They operate in a submarine flotilla deployed in Kronshtadt. Both SSKs are Soviet-made. The Vyborg was built in Komsomolsk-on-Amur in 1983. It has not been upgraded or overhauled of late. The Dmitrov is 32 years old. It was overhauled in 2014-2018 by Kronshtadt shipyard. One of the submarines will soon be decommissioned by the Baltic fleet. The Vyborg is likely to be transferred to the Patriot Park in Kronshtadt. The Bespokoiny destroyer and R-47 missile boat will follow suit. The Alrosa arrival to the Baltic fleet is therefore very timely.
Until 2013 the Alrosa was the only Russian combat-capable submarine in the Black Sea. In 2014-2016 the Black Sea fleet received six modern submarines of project 636.3. Some of them supported the ground operation in Syria. They fired 3M-14 Kalibr cruise missiles at stationary targets of ISIL militants (outlawed in Russia).
The multirole diesel Alrosa was laid by Krasnoe Sormovo shipyard in Nizhny Novgorod in May 1988. It was initially built by project 877V, but was constructively distinguished as it had a pumpjet instead of a propeller screw. It thus became the most silent Russian submarine.
The Baltic fleet needs submarines as it will soon have only one, expert Dmitry Boltenkov said. "They are mostly necessary for a number of special missions, e.g. to ensure trials of new submarines built by Admiralty shipyard and to train crews of domestic and foreign submarines under construction. The submarines are also necessary for combat training of Baltic fleet warships, in particular, for antisubmarine warfare," he said.
The construction of diesel-electric submarines of project 877 began in early 1980s and is still ongoing. They are operational in the navies of Russia, China, Vietnam and Algeria, the Izvestia said.
---
© Copyright 2018 TASS. All rights reserved. This material may not be published, broadcast, rewritten or redistributed.
---