---
According to the Royal Navy, HMS Trent's trials allowed the vessel to test its main engineering systems and sensors (engines, water production, sewage, waste collection, electricity generation, radar, etc...) and allows shipwrights to make tweaks and fix any problems once the ship returns to BAE shipyards at Scotstoun.
---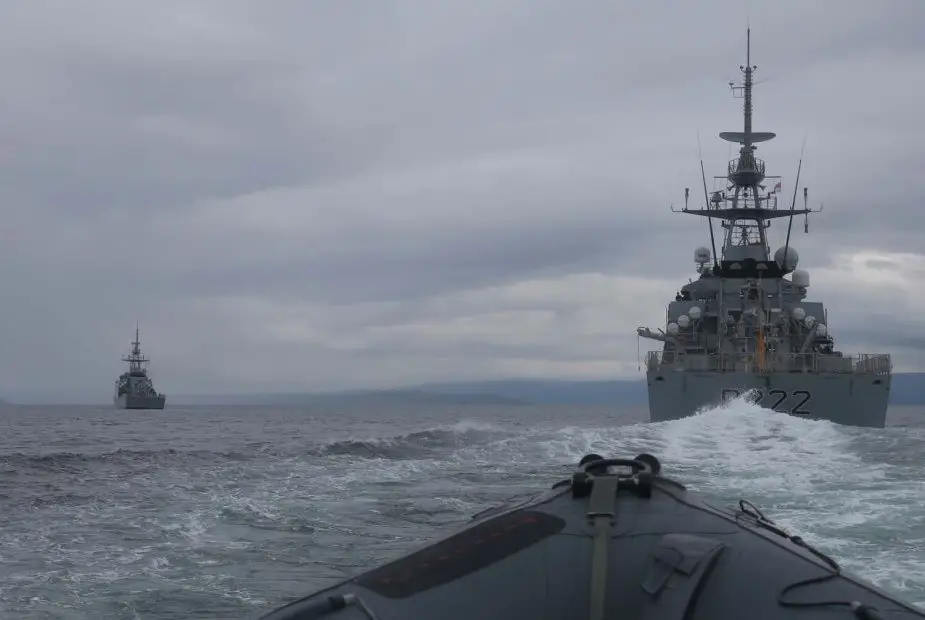 HMS Trent during its sea trials in the Firth of Clyde (Picture Source: Royal Navy)
---
Five second-generation River-class vessels have been ordered from BAE Systems on the Clyde. The Trent was recently put through sea trials in the Firth of Clyde, downriver from Glasgow where it was built.
According to the Royal Navy: "HMS Forth is currently in Scotland being assessed by the Navy's ultimate assessors, the Flag Officer Sea Training organisation. Its job is to ensure a ship and her men and women are in the right material and physical shape to withstand the rigours of deployment."
"Forth is earmarked to sail south to replace HMS Clyde as the Royal Navy's permanent presence in the Falkland Islands/Britain's South Atlantic territories (such as South Georgia). And not long after parting company, Forth was sailing in company with another new River-class vessel: HMS Medway as she prepares to make her first appearance in Portsmouth." the Navy added.
"Medway is conducting some final trials and training off the Scottish coast, gradually edging her way southwards to her future home, where all the Rivers are based. The new Rivers are designed for duties in home waters (safeguarding UK territory, intelligence gathering and keeping an eye on fishing stocks) and overseas (Falklands, Mediterranean, Far East, Caribbean) as a reassuring presence and upholder of international laws and security." the Navy then ended.
---